Product photography is by far one of the most critical aspects of selling your products online. After all, potential customers can't see or touch a product in person, so it's essential to help them visualize it. Amazon product photography is not only about the quality of image, but it also needs to meet some strict requirements. But it is definitely worth creating it well.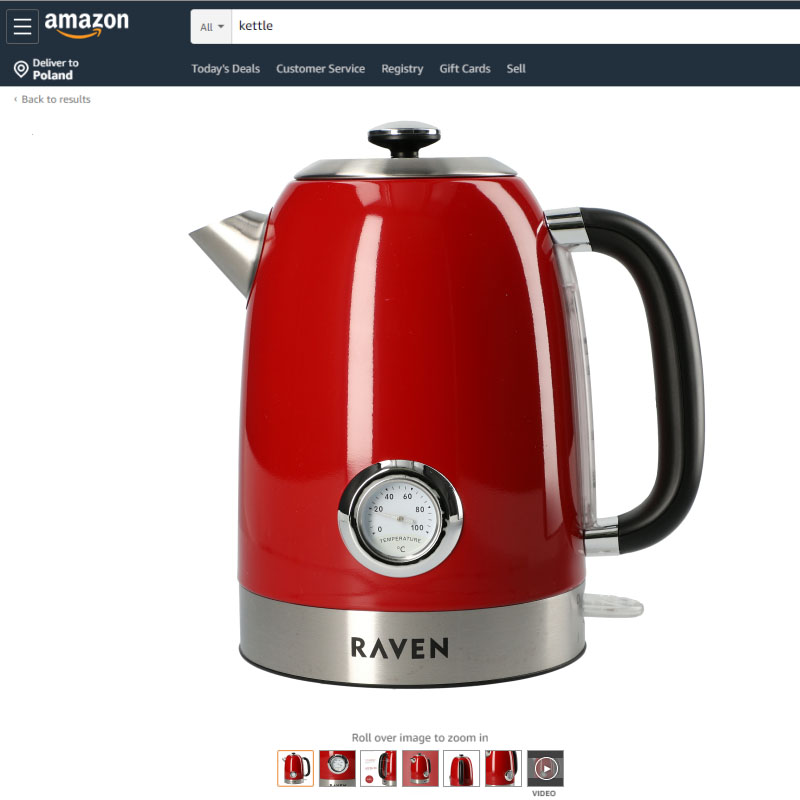 Take a piece of Amazon pie
With net sales close to 280.5 billion U.S. dollars in 2019 and more than 197 million people around the world who are visiting it each month, Amazon is a tool that online sellers simply cannot afford to ignore.
But if you want to take a piece of Amazon pie, you should keep in mind that this platform is customers-centered and pays the highest attention to building trust and excellent customer experience.
"Our vision is to be the earth's most customer-centric company; to build a place where people can come to find and discover anything they might want to buy online."
This is Amazon's mission statement.
Why is it so crucial for you as a seller? Because this approach impacts the manner you are showcasing your products and creating product photography for Amazon.
Rule No. 1: Product photography Amazon requirements
There are a few product photo types used on the Amazon website, but all of them, regardless of their type, must follow the below requirements:
1000px x 1000px square image
Use 85% of the frame
Save it as a JPEG, TIFF, or GIF
Save it as an RGB color space
Follow naming restrictions: file names must consist of the product identifier (Amazon ASIN, 13-digit ISBN, EAN, JAN, or UPC) followed by a period and the appropriate file extension (Example: A00987654321.jpg or 039223356.tif)
The main product image, though, should be a lot more specific. Below you will find the types of Amazon product photography and the requirements they need to meet.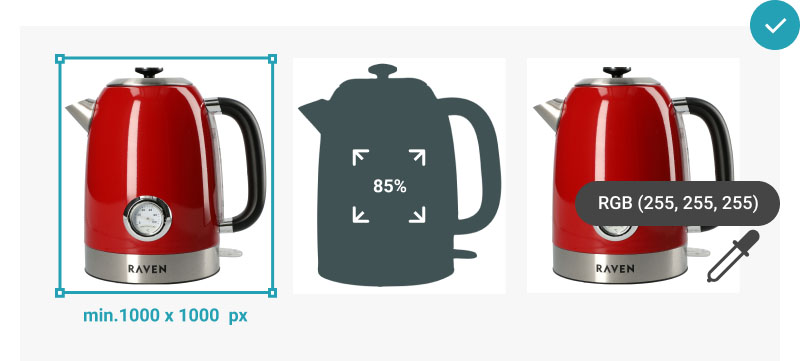 The parent SKU main image — is the product photo that customers see as the first one. It appears in the search results when someone types in your keyword and on the products listing on your page. This image has to give the customer the idea of how your product really looks. It must be free of distractions and the background should be pure white. Other requirements:
The image must be the cover art or a professional photograph of the product being sold. Drawings or illustrations of the product are not allowed.
The image must not contain gratuitous or confusing additional objects.
The image must be in focus, professionally lit and photographed or scanned, with realistic color, and smooth edges.
Books, Music, and Video/DVD images should be the front cover art, and fill 100% of the image frame. Jewel cases, promotional stickers, and cellophane are not allowed.
All other products should fill 85% or more of the image frame.
The full product must be in frame.
The image must not contain additional text, graphics, or inset images.
Pornographic and offensive materials are not allowed.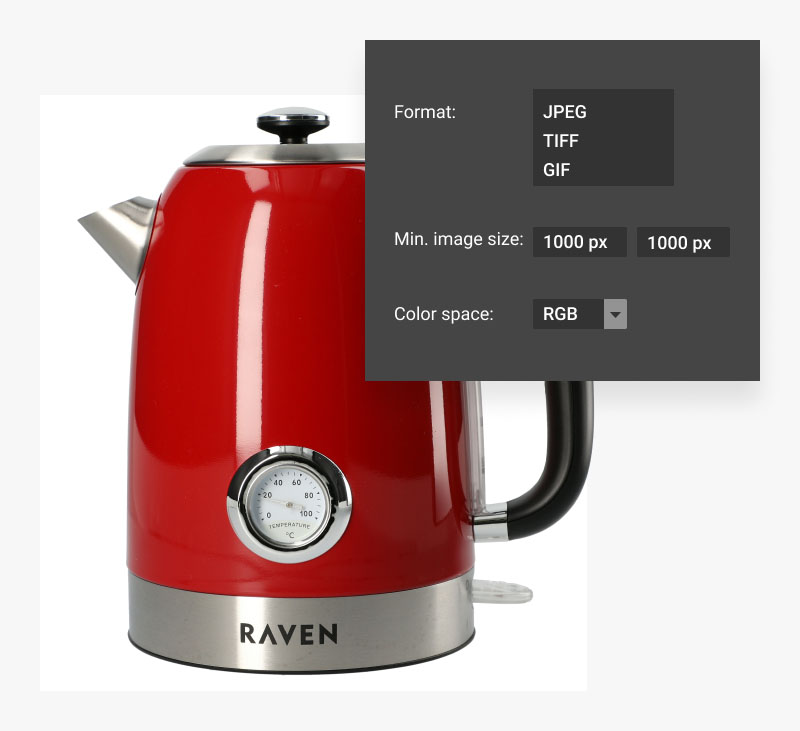 The child SKU main image —you will need that product photos when your product comes in different colour variations. If you are selling your goods, for example, in black, white and red, you will need images to illustrate all of these colours. For those kinds of photos, you need to meet the minimum technical specification.
Alternate product images — to show the different views of the product, its details, fabric, etc. You can provide up to eight alternate images for each parent or child SKU.

The image must be of, or pertain to, the product being sold.
The image must be in focus, professionally lit and photographed or scanned, with realistic color, and smooth edges.
Other products or objects are allowed to help demonstrate the use or scale of product.
The product and props should fill 85% or more of the image frame.
Cropped or close-up images are allowed.
Backgrounds and environments are allowed.
Text and demonstrative graphics are allowed.
Pornographic and offensive materials are not allowed.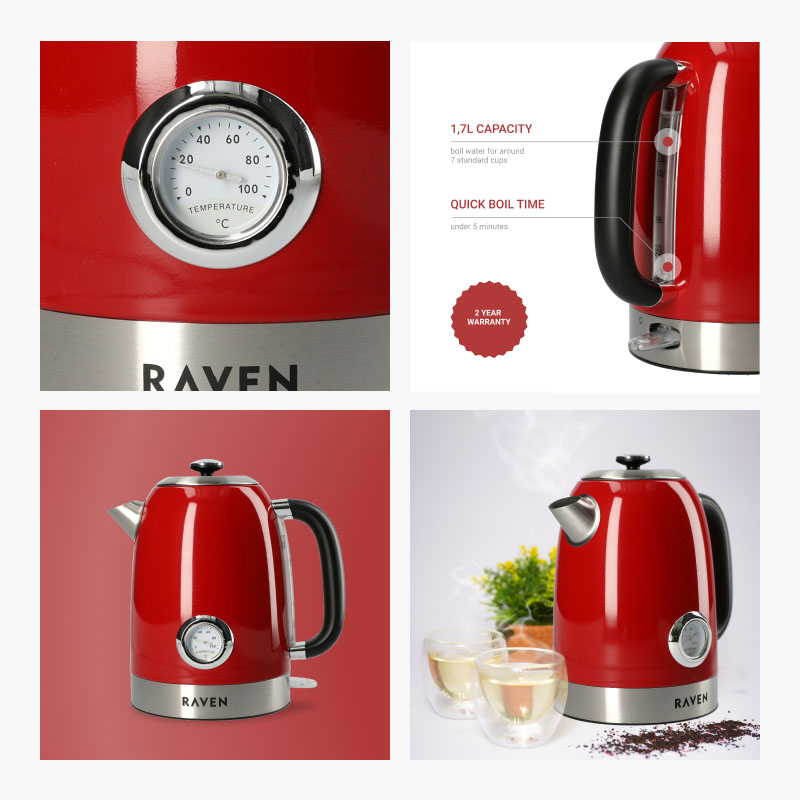 Except for the technical requirement, there are also many Amazon Site standards. Most of them are quite easy to achieve when you take photos yourself, but most time consuming is a pure white background (RGB 255, 255, 255). You can achieve it with a studio with a perfectly highlighted backdrop or by removing background in post-production.
Rule No. 2: Stand out online with high-quality Amazon product photography
When you're selling on Amazon, you're competing against other sellers that are selling similar goods to you. If you want to stand out, your product photography for Amazon need to look professional. Product photos are the first thing that determines whether you get a click or not and basically are the only thing your customers see online before they buy. By providing your potential customers with detailed information about products, you increase your sales and reduce returns.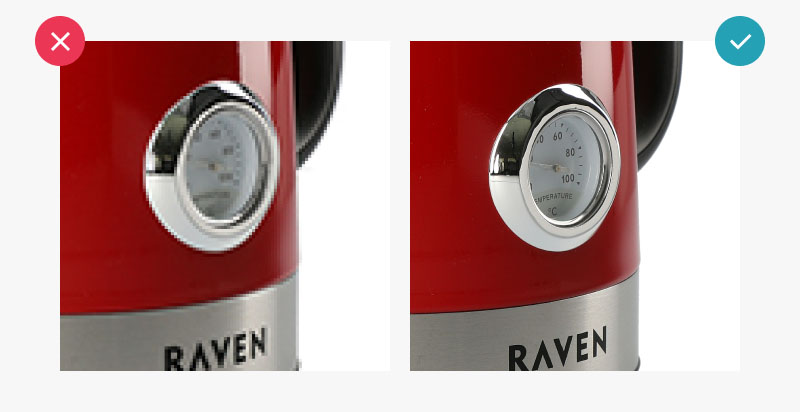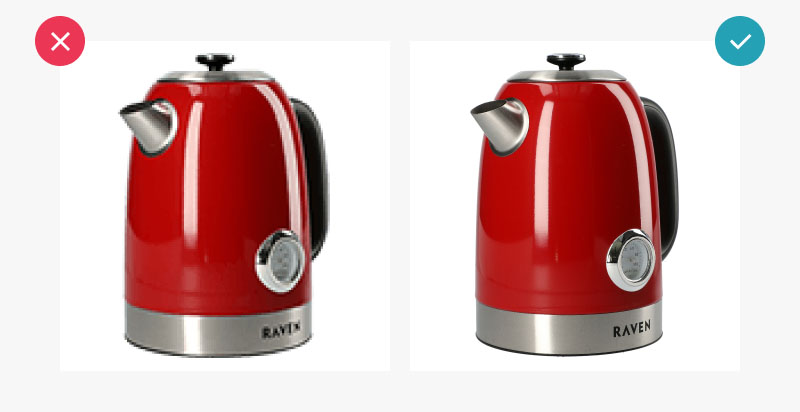 Amazon product photography with automated Orbitvu solutions
Technical demands, high-quality images expectation, engaging and standing out visual content. Dealing with all those Amazon product photography requirements may be a little confusing, especially if you are not a professional photographer or have plenty of products to shoot and can't focus as much on every single product photo. Keeping your struggles in mind, we created product photography automation solutions that will help you create Amazon-friendly visual content in-house, without advanced photo experience and faster than ever before (check out our "100 products challenge" for proves!).
How does automated product photography for Amazon works?
It is all about automation! Our photo devices are controlled by software, so the whole process from capturing to editing to uploading online is automated and speeded up.
Want to learn more about our solutions for Amazon product photography? — Contact us!