E-commerce
20.08.2020
6 min
NIKE Inc. Chief Executive John Donahoe reported a 38% drop in sales for the latest quarter attributed to mass closures of physical stores amid the coronavirus pandemic. While Nike's Apps and Online sales saw an upward spike of 75% thus cushioning the overall decline, according to The Wall Street Journal.
H&M reported a whopping 50% revenue drop for the second quarter but their online sales grew by 36% CEO – Helena Helmerson reported that consumer behaviour had changed rapidly, forcing fashion retailers to expand their online presence. H&M has announced that it will be closing more stores than it was opening this year.
Worlds largest fashion retailer INDITEX who owns brands like ZARA reported a jaw-dropping 95% growth in online sales! At the same time, the company announced the closure of 1200 of their physical stores over the next two years.
PRIMARK owner ABF reported a revenue decline of  £800m (75%) between March & June amounting to two-thirds of profit loss in 2020. These huge losses can be attributed to Primark's business model of not selling online. 
Jester Brodin, CEO of Ingka Group which owns and operates 380 IKEA stores across 30 markets reported a revenue drop of 75% this year which has renewed the organisations focus on "completing the digital layer" which would allow 24/7 access to more products to more customers online – as reported by LinkedIn news.
Yes yes we already know the market trends, I hear you say? If so, I sincerely hope that the penny has dropped is what I would like to say. Now, I do not wish for the title of this article to come true. I would still want my children to go out and shop as we used to do.  I would also like them to go to music shops, browse through the albums, listen to music before purchasing (damn you Youtube/Spotify etc!). I would also like them to queue outside the music or book shops for the first copy of the album or book. Only if wishes were horses… 
Consumer trends of how they interact with brands (local or global) is an ever-evolving phenomenon, where the "wisdom of the crowd" i.e. customer reviews and "brand influencers" have more relevance then conventional marketing tools. Throw in the current pandemic into the mix and we are left with what the big brands cited above and the SME sector is facing. 
Necessity has driven more customers to e-commerce to shop for their daily essentials. The consumers would expect e-commerce and bricks and mortar to be connected and not disjointed for seamless customer experience.
Change in consumer behaviour is not coming. It is already here! This is not rocket science. The fact of the matter is that in the current climate the ability to shop and sell online is an imperative. For bigger established brands closing the physical stores while selling online might be a cost-cutting exercise. But for the SME (small to medium enterprise) selling online could be the difference between going down or staying afloat.
Now is not the time to panic but for action. Retailers to survive this crisis are those who will innovate to create a consistent experience across all their customer touchpoints i.e. online, in store etc.
In order to sell products online, half-decent images will not cut the mustard. Product images should do justice to the quality of merchandise being sold. Product images are the building blocks and a key differentiator of making or breaking your business.
Product images are the face of your brand. 
The biggest pain point of online shoppers is the lack of ability to see and touch products in person before purchasing them. Without the ability to physically examine and see products for themselves, website visitors rely on your product photography to understand the quality of your brand.
Professional product photography is the only way to display product images.
So what is "Product Photography"? Product photography is a depiction of an ACCURATE but ATTRACTIVE representation of any object.
The average consumer's attention span has dropped to 8 seconds – 1 second less than that of a goldfish! 2015 study from Microsoft 
It takes 13ms to analyse and recognize an image by a human brain.
Mary C. Potter, "Detecting meaning in RSVP at 13 ms per picture"
In a nutshell, you only have 7.99 seconds of your customer's attention for them to decide if they want to transact with you or not. 
Test Question 1: 
Of the two examples displayed below which one do you find more attractive, consistent and accurate?

Test Question Answer 1: Example 1 (of course – right?)
Right then, so what is required for producing images in example 1?
You will require the following (and yes, not your smartphone!):

The above set up is used by the majority of the shops. It is abundantly clear that this setup requires a lot of initial capital investment followed up by inhouse expertise i.e. professional photographer and image editing for this system to work effectively coupled with a substantial turnaround time for the finished article(s).
Surely there is another option which not only can do all of the above stated but also ensures:
Quality – Consistency – Speed – Accuracy – Automatic Background Removal – Editing (where required) – Accelerated Time to Market? 
The answer is a resounding YES! 
To find out more, you must speak to the nice people at: www.orbitvu.com
Allow us to showcase the art of possible leveraging Orbitvu's best of the breed, end-to-end automated product photography solution.
Conventional vs Automated Photography:
Our Value Proposition & Competitive Pricing Points eradicates all entry barriers and ensures a seamless end-to-end automated product photography solution which is as simple as placing of the product in our solution(s), taking an image which removes the background on the fly and uploading the finished images straight to your website in a matter of seconds as opposed to days. Period. Finish. Fullstop.
LET'S DO THE MATHS…
< 3 Seconds
To produce web-ready image(s)
> 500 Products
Up to 500 products shot in a day x 5 days = 2500 product images/week
> 130K Images
Web-ready images produced in year 1
< $1 USD
Cost per click = < 50 ¢
Come and speak to us for an honest & consultative approach on how to address your product photography pain points.
Here is to those for whom "Failure is not an option"!
M K Najmi
Articles you may also like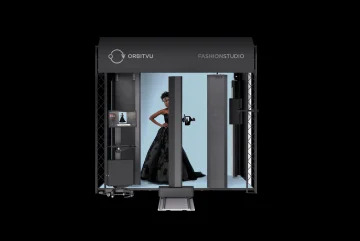 Solutions
03.09.2020
6 min
A few thoughts about latest Fashion Studio by Orbitvu
We got used to the idea that once in a while, Orbitvu surprises us with their machines in general. Years ago, when the first ...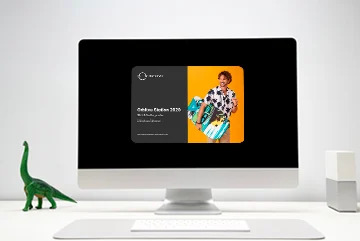 News
06.08.2020
7 min
New product video workflows and post-production improvements in Orbitvu Station 20.1 "Smiling Surfer"
Say hello to Orbitvu Station 20.1 "Smiling Surfer" and catch the wave of our brand new features and improvements!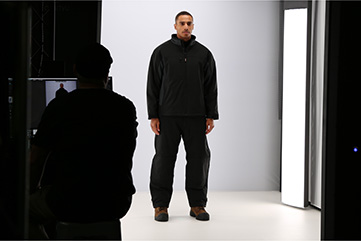 Case Studies
22.07.2020
5 min
In this video user story, Jason McClain the Vice President of Marketing at RefrigiWear tells us how Orbitvu's range of appare...