Alphashot XL
Get more out of small to medium-sized product stills, 360° images or videos with one of our most flexible devices - Alphashot XL. No product is too tricky, and no style effect is beyond reach thanks to its automation, advanced lighting and crafty accessories. 
Its name says it all - Alphashot XL simply excels across the board.
Capture a full product spin with 36 still images in less than two minutes
Squeeze more out of your photo sessions and shoot 150 products per day
Easily create high-quality, web-ready video clips in just under three minutes
All-around product content excellence - Alphashot XL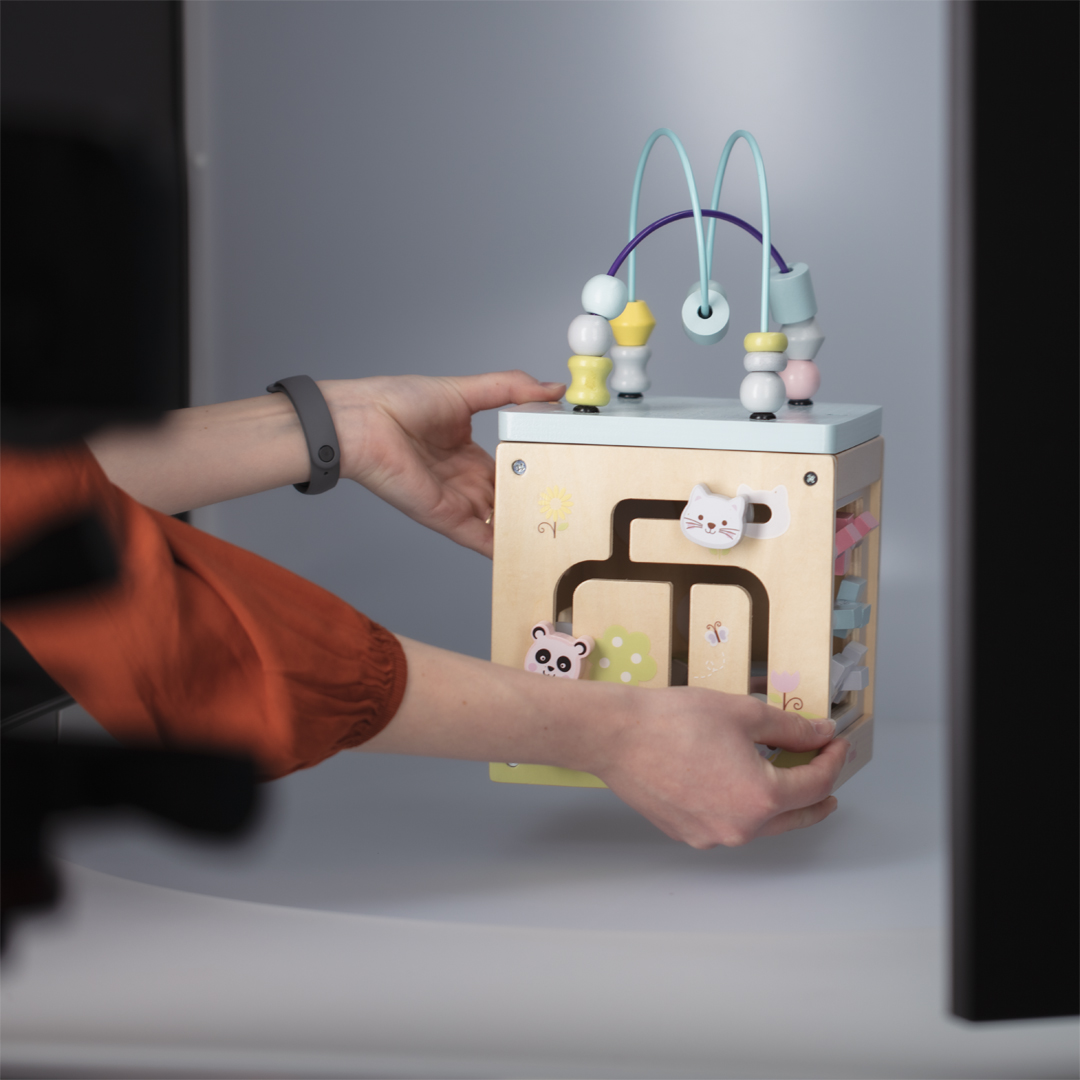 Impress with impeccably styled photos, 360° product images, and videos of small and medium-sized items thanks to Alphashot XL's design and automation. Take total control in creating your unique photo style with cutting-edge lighting along with various accessories that make this device ideal for capturing a very broad range of products.
Reap the benefits of Alphashot XL's flexibility to perfectly shoot a spectrum of often difficult to shoot products in amazing quality and at record speed. And just when you thought this couldn't get any better, Alphashot XL takes much less space than any traditional studio setup, allowing for greater convenience.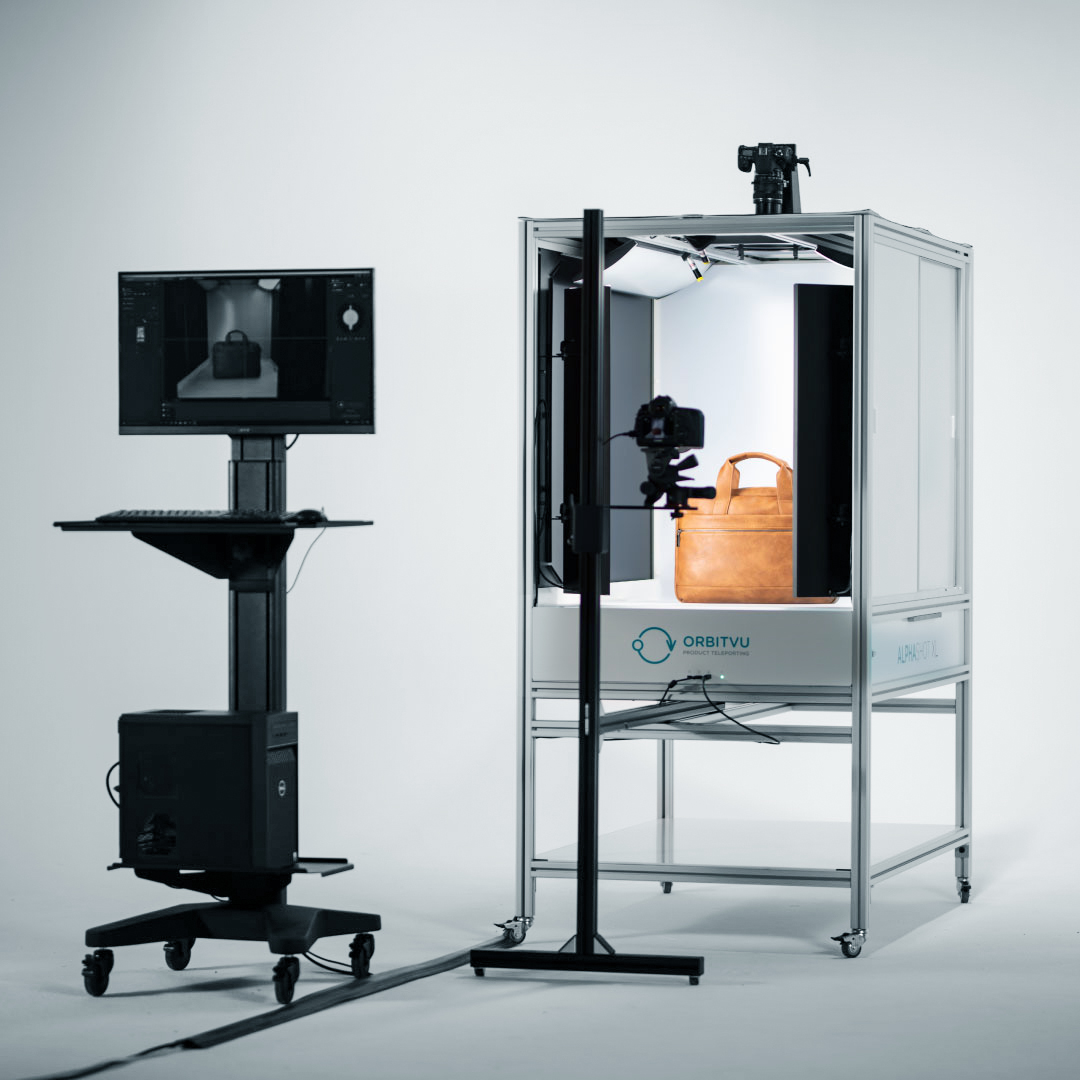 Dimensions: 142 cm × 87 cm × 176 cm
Weight: 137 kg
Max object size: 50 cm × 30 cm × 70 cm
Turntable diameter: 75 cm
Max object weight: 25 kg
Explore the content you can create with Alphashot XL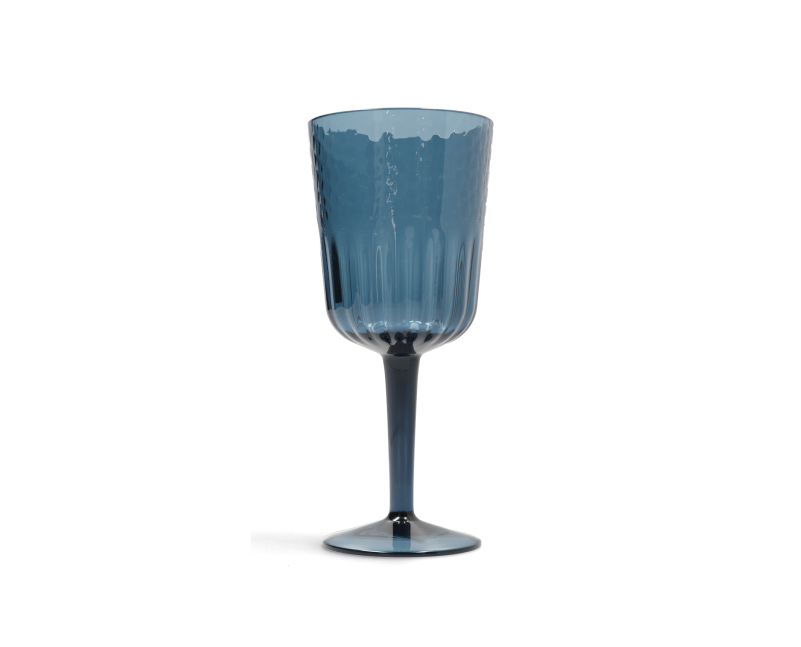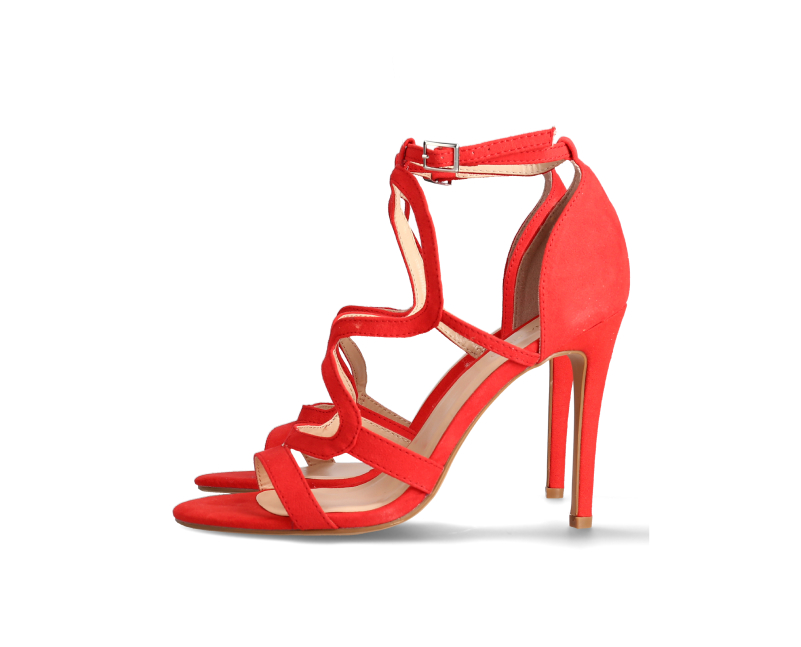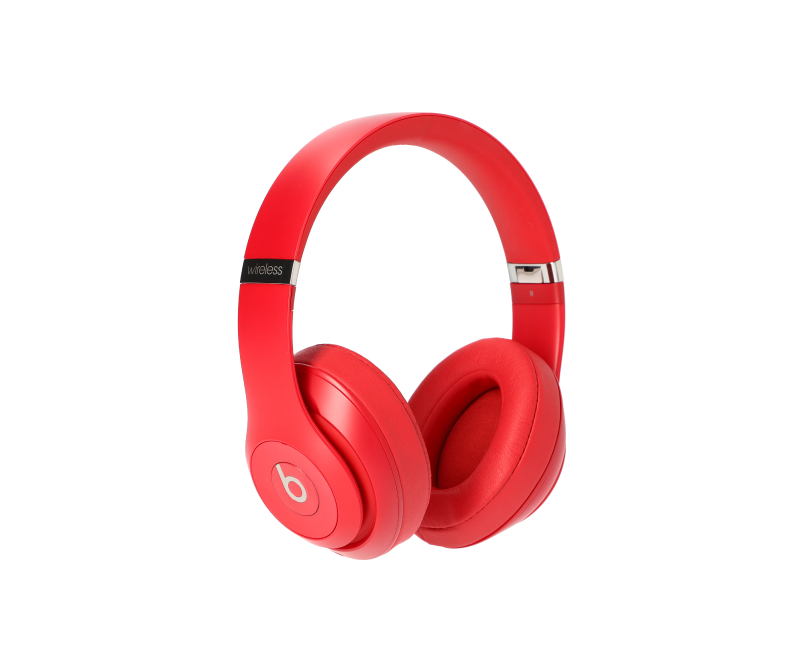 Streamline your product photography with Orbitvu
You already know which solution is best for your business?
Get a closer look at our
Alphashot XL
Achieve even more with Orbitvu additional accessories
Operator stand

Enjoy the comfort and convenience of an ergonomic operator stand.

Ring light

Light your objects from above and leave no shadows on their inside.

Multi camera rig

Use up to 5 cameras on a special arm to create consistent up-view shots or multi-row 360° spins.

Top camera support & motorized zoom

Limit the access of external light to the device with our double-sided black and white cover.

Light diffusers

Modify the softness and gradients of the front lamps to take full control of lighting.

Get more information
in a detailed brochure

View brochure
Streamline your product photography with Orbitvu
You already know which solution is best for your business?
Find out what our customers think about Alphashot XL
for automated product
photography
Alena Brazdilova
Copywriter & Product Coordinator, Bata
For the fashion industry, photography is very important because images sell the product. We decided to buy Alphashot because we like its functions. For example, you don't have to set up lights – it's automated. Using Alphashot will definitely improve our workflow.
What type of content can you create with Orbitvu's Alphashot XL?
Do you have to be an experienced photographer in order to use Orbitvu's Alphashot XL?
What kinds of objects can be photographed in Orbitvu's Alphashot XL?
What is the price of Orbitvu's Alphashot XL?
What are the warranty terms of Orbitvu Alphashot XL?
How will Orbitvu Alphashot XL be delivered?
Contact our team to get your Orbitvu Alphashot XL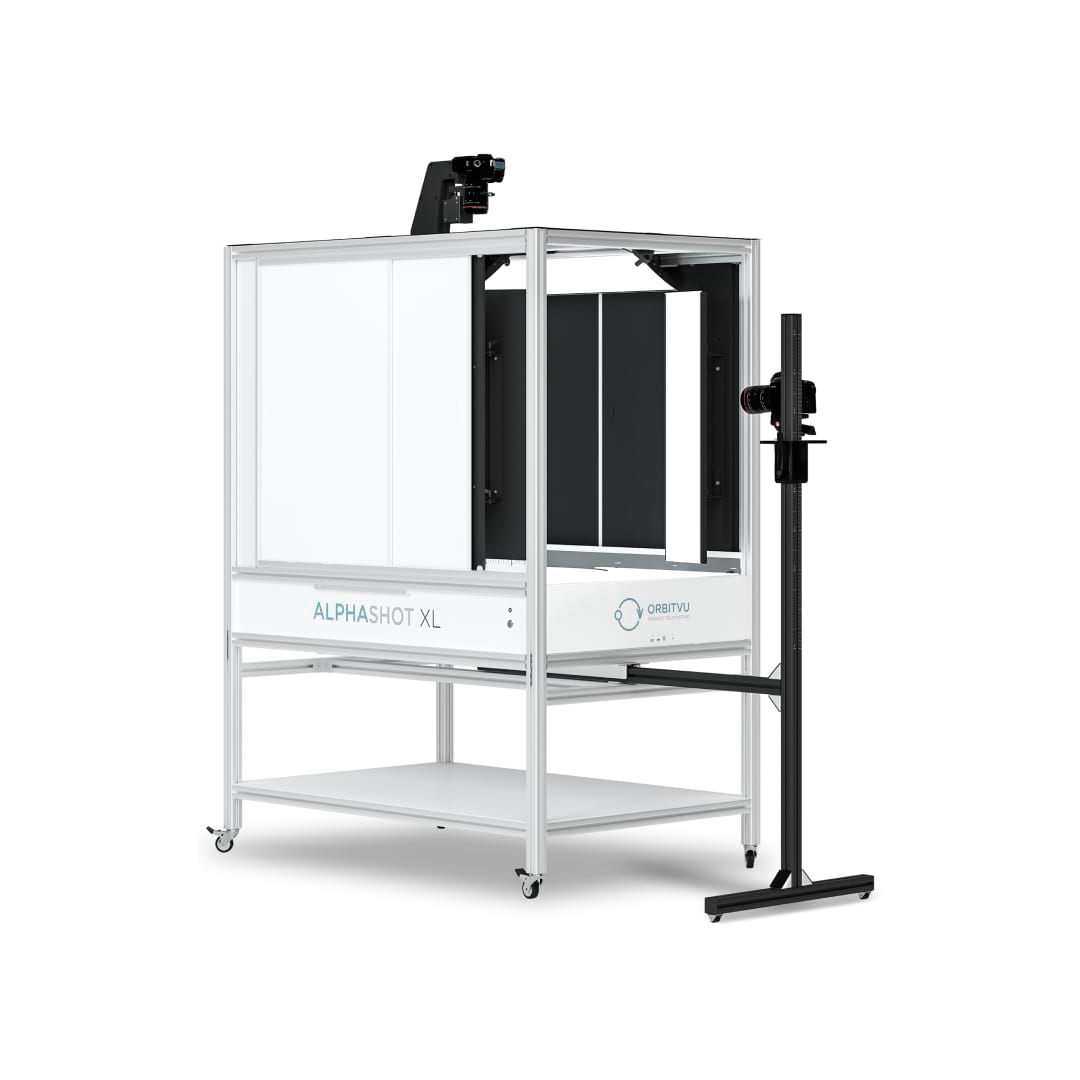 Help our sales team to prepare the best offer adjusted to your needs by filling up the form below