360°/3D product photography solutions
Give your customers the most detailed view of the product and enjoy increased sales conversion and lower returns of unwanted items. Our state-of-the-art background removal technology and software integration of the camera, lighting, turntable and post-production takes all the hassle out of the process allowing you to easily create spins at a cost once reserved for a packshot.
Capture a full product spin with 36 still images in less than two minutes
Squeeze more out of your photo sessions and shoot 150 products per day
90
seconds
from capture to online store
Streamlined workflow accelerates the process and shortens time-to-market
Streamline your 360°
product photography
See how Orbitvu takes the hassle out of 360-degree photography with all-in-one solutions featuring a full range of automation software and hardware for any type, size or weight of a product.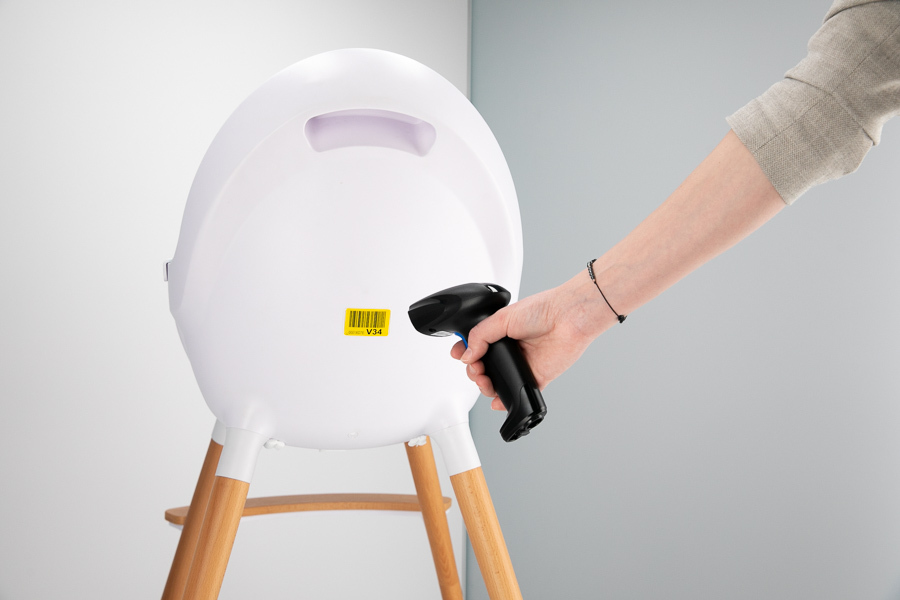 Scan the barcode (optional)
You can start by scanning the unique product barcode which allows our system to greatly simplify and speed up the process of publishing your photos in your online store.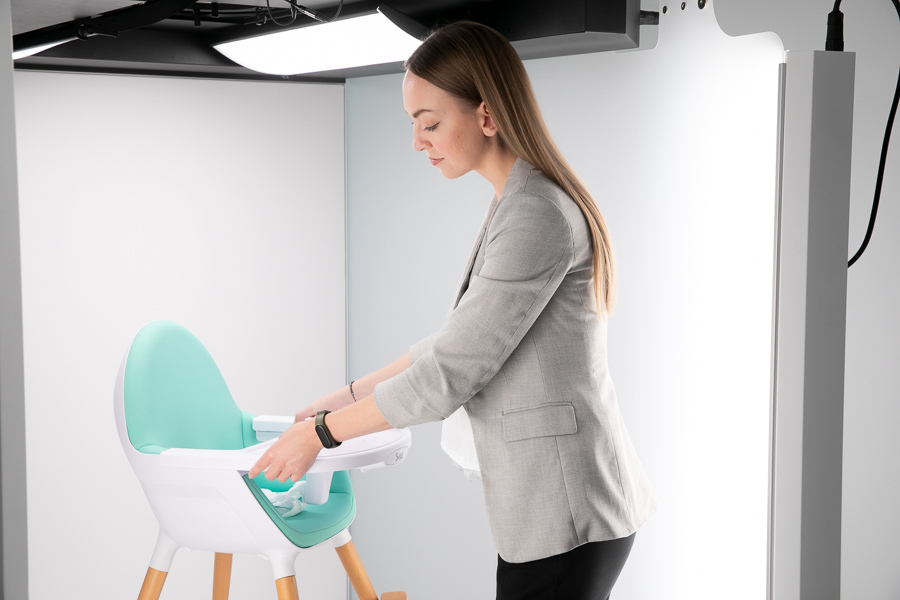 Place the product and set the scene
Position the product in the laser-pointed center and choose the lighting and camera scene settings with just one click.
Supported positioning and ready-to-use templates take all the hassle out of the process with the motorized column taking care of the camera elevation, tilt and zoom, with chosen angles preset automatically for your convenience.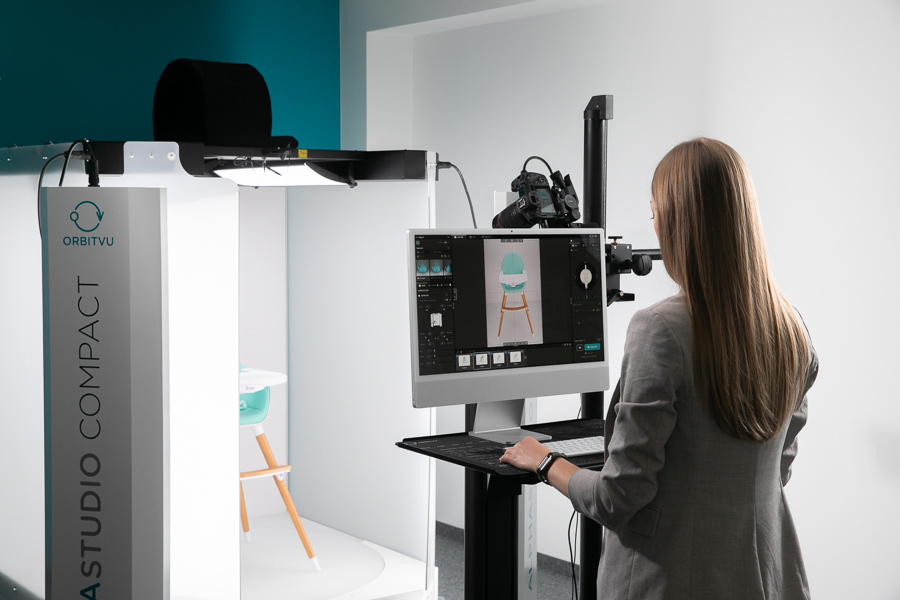 Capture and edit made easy
Admire Orbitvu at work as it synchronizes multiple cameras with the turntable and lighting to capture a 360-degree or 3D view of your product, instantly removing the background, yet preserving the natural shadow.
Editing is just as easy thanks to the built-in post-production tools that allow you to fine-tune the entire spin quickly and without any other editing tools. And if you're really pressed for time, you can go with a 360-degree video spin that will deliver the quickest results at a surprisingly high quality.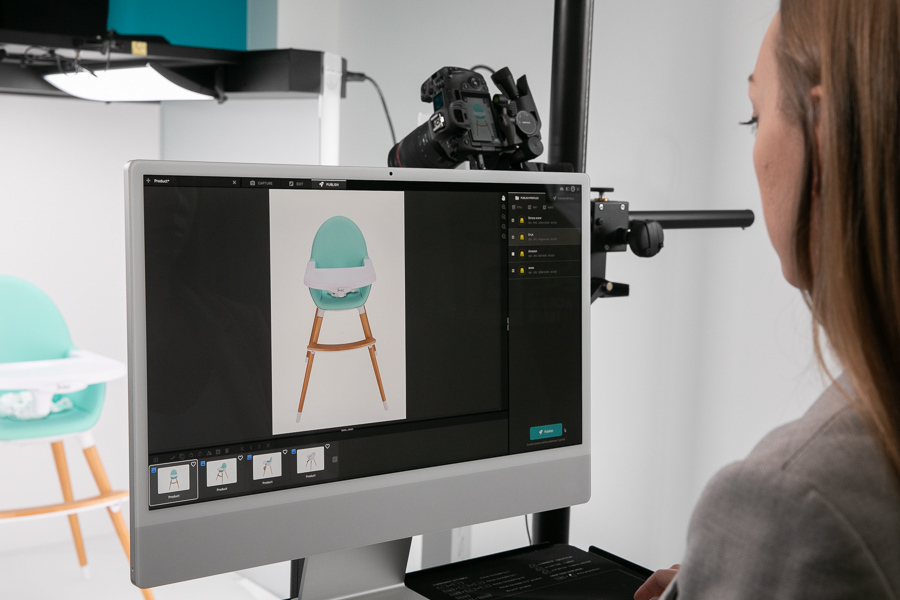 Save valuable time while the process of exporting and publishing to multiple predefined online locations runs in the background.
Enjoy automatically cropped 360-degree photos, and thanks to e-commerce plugins and automatic SKU linking, get the product online in minutes.
Enjoy outstanding 360° product content with Orbitvu
We have the right 360° product photography solution for your needs
Explore our full range of devices for automated 360-degree product photography and choose the one that best suits your business and products.
Streamline your
product photography
with Orbitvu
You already know which solution
is best for your business?
You're not sure which Orbitvu solution best fits your business needs?
360-degree product photography means 360 degrees of benefits
Learn about the impact of Orbitvu automation on businesses around the world  
Frequently Asked Questions
Do you offer 360° product photography services?
How do you make a 3D product view with pictures?
How does 3D photography work?
How much does 360-degree product photography cost?
How to add a 360° product photograph to your Shopify website?
How to build a turntable for 360° degree product photography?
How to create 360° product photography?
How to shoot 360° product photography for big products?
What is interactive 360° product photography and how is it done?
What are 3D product images/presentations?
Streamline your
product photography
with Orbitvu
You already know which
solution is best for your business?
You're not sure which Orbitvu solution fits your business needs best?