Case Studies
22.09.2020
7 min
Bridal Fashion Product Photography | User Story: Carrafina, Private Label
This bridal product photography user story is from the creative team of Carrafina – a private label wholesaler for wedding dresses and bridal fashion accessories, based in Atlanta, GA. Having been in business for over a decade, they describe how using Orbitvu's Fashion Studio saved them time and gave them the ability to speed up their imagining process and create more great content! The Orbitvu Fashion Studio has completely changed the way they will do their photo shoots going forward.
Product Photography Automation with Orbitvu is the future!
The team described how challenging and inefficient their bridal fashion photography shoots were before discovering Orbitvu. They would shoot photos of their wedding dresses and other bridal fashion accessories in their office. They would lay each dress and fashion item down on the floor to a get the best shot they could. It would require a lot to setup the studio from one item to the next, not to mention when shooting on-model more set-up was required to allow for models, styling and make-up. A photo shoot was also very time-consuming because they would have to cover windows and adjust the lighting constantly throughout the day. The lighting required in the morning would be different to the lighting in the afternoon and that was labor intensive. The team would become tired towards the end of a photo-shoot and would compromise on the quality of the photos taken and rush to get the job done.
Photographing Wedding Dresses with The Fashion Studio was Stress Free & Fun!
With the Orbitvu Fashion Studio everything is ready to go for the team's photography needs every time! Lighting is set-up with a few clicks, at the start of the photo shoot and remains the same throughout their 2-day photo shoot. Studio lighting did not need to be adjusted constantly and that is not only a huge time-saver for them, but also energy-saver. The ability to be able to set-up lighting once and see the images as they are shot and see how the photo would appear as a final image on their website – made their photo shoot go smoothly from one wedding dress to the next. The great thing about shooting with Orbitvu was that it greatly reduced the team's time and effort to nil to do a photo edit during post-production. Their models were able to position themselves using the in-studio screen and therefore getting the best high-quality image was simple for their photographer from shooting one wedding dress to the next.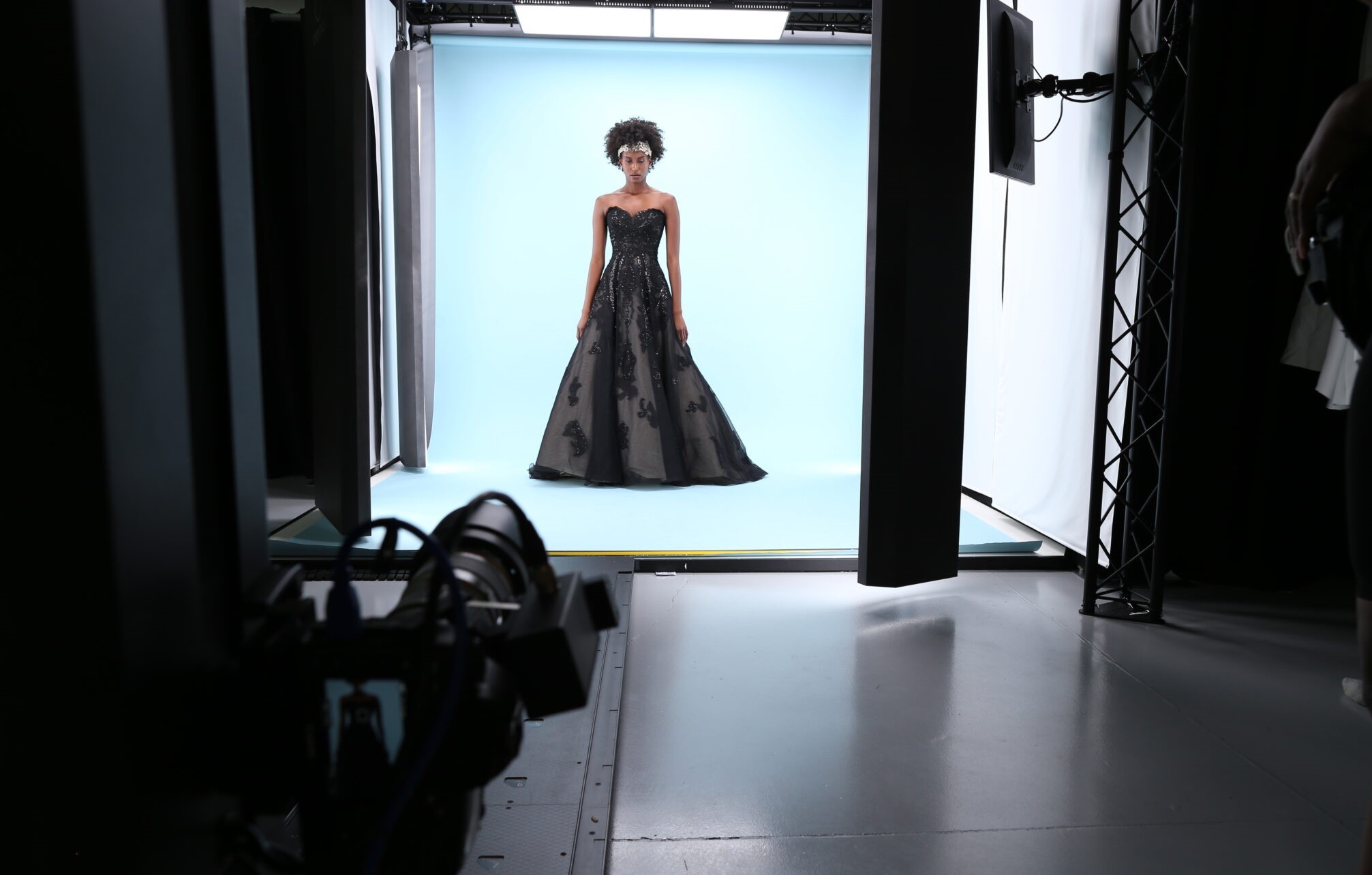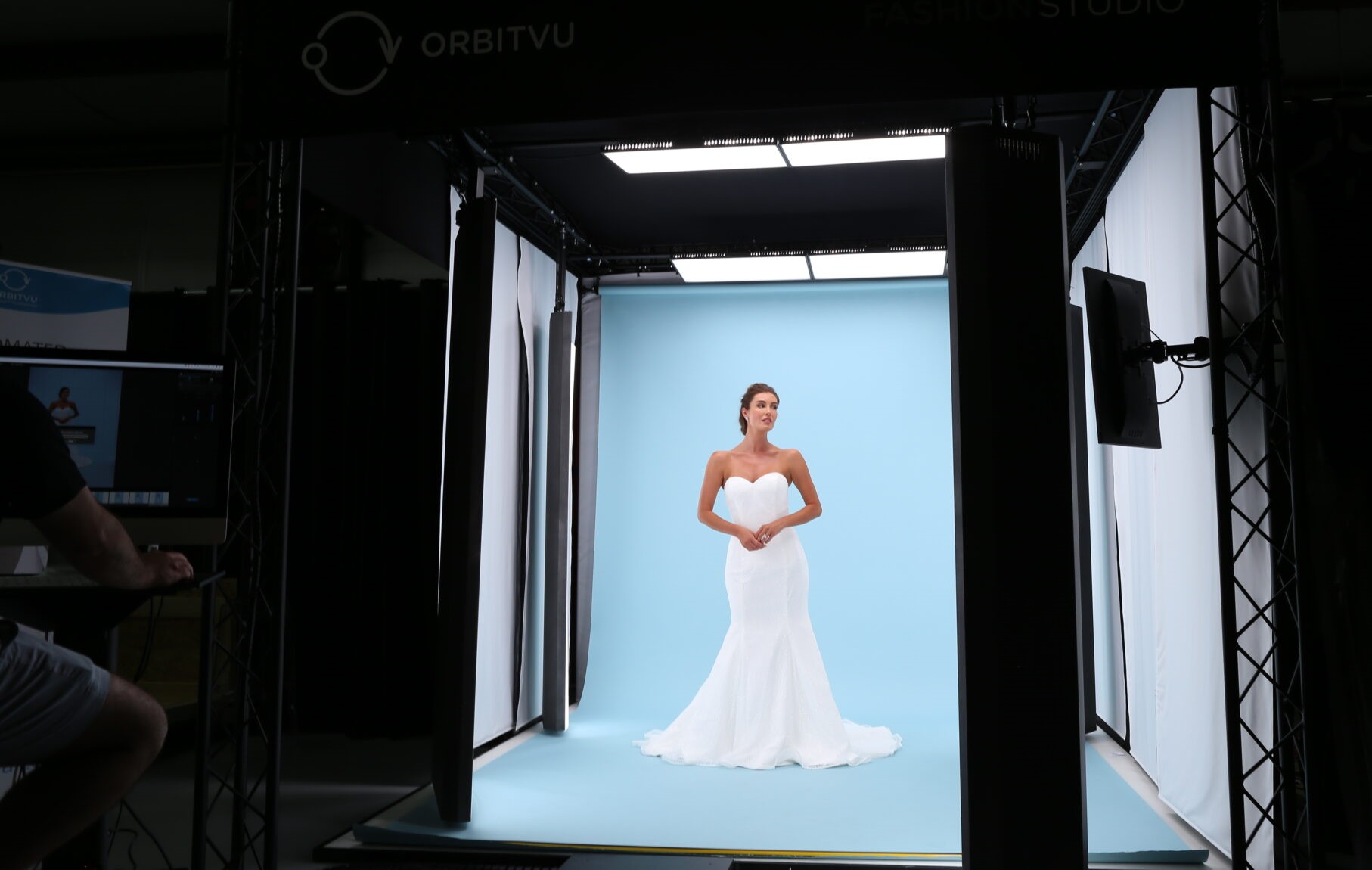 3 times more visual content produced – including video of each wedding dress!
Shooting bridal fashion using Orbitvu's automated photography technology was a great experience for the whole Carrafina team and they all agreed it was so much more relaxed; and this meant they were able to shoot 3 times more in the same time frame because they were not constantly having to reset the studio stage. During their 2-day photo shoot they shot over 4000 product images, and 70 product videos, using the Fashion Studio. In addition, they were able to create different types of digital assets because adjusting the camera for their photographer was so easy and simple to adjust from setting up to capture multi-angle still photos of a gown to shooting an elevator video showing movement on a dress.  This would never have been possible to do before!
Sample Images from Carrafina's Bridal Fashion Photography Shoot for Some Inspiration!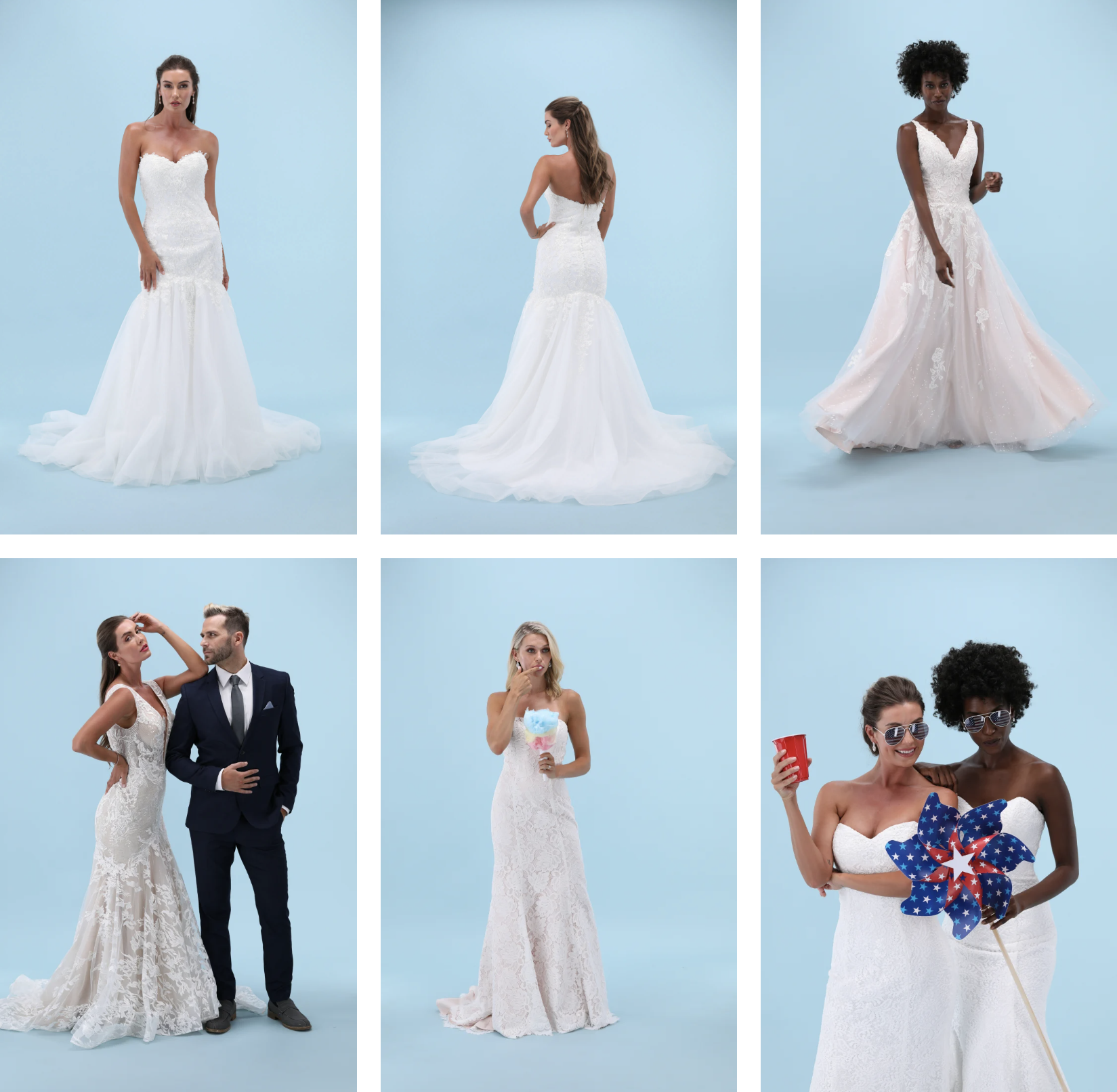 The Carrafina team were amazed by the efficiency of Orbitvu's automated photography systems, and the variety and flexibility in what the Fashion Studio allowed them to create; and above all how much time they have saved without compromising on quality.  The photo shoot was fun, stress-free and the team believe by using an innovative product like the Fashion Studio makes their brand innovative in return.
Inspired by this story and would like to achieve the same? Book a demo using the button below to get started.