Dazzling jewelry content with Orbitvu
Jewelry photography can be tricky, but not with Orbitvu. We've put over 10 years of experience into our dedicated solutions that automate product content creation for jewelry. 
From exquisite still photos and 360° images to exceptional video content, Orbitvu solutions ensure top quality with added efficiency.
 
Take a look at the benefits of introducing Orbitvu to your jewelry product photography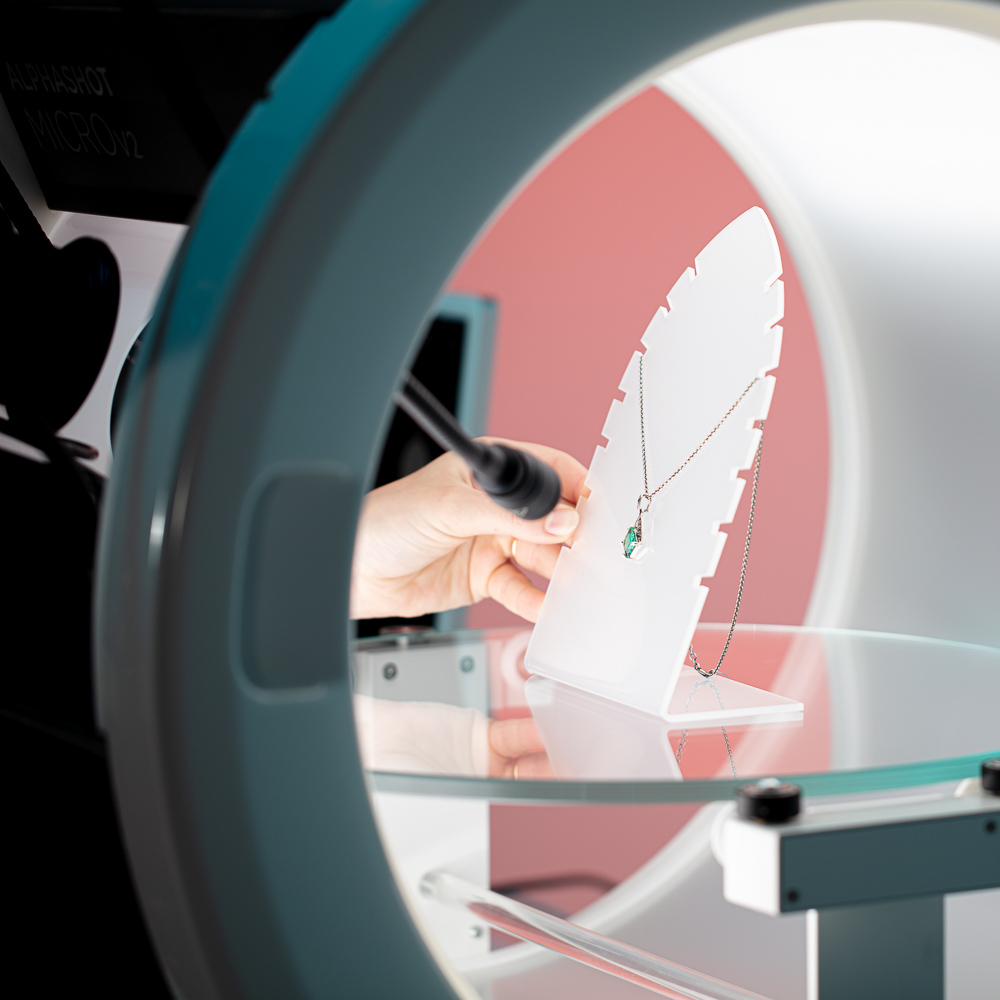 Create jewelry content faster than ever
Streamline your jewelry content image capture, post-production, and export functions to save money, time, and hassle.
Benefit from the automated software that controls all aspects of the studio to get the most out of your jewelry photography.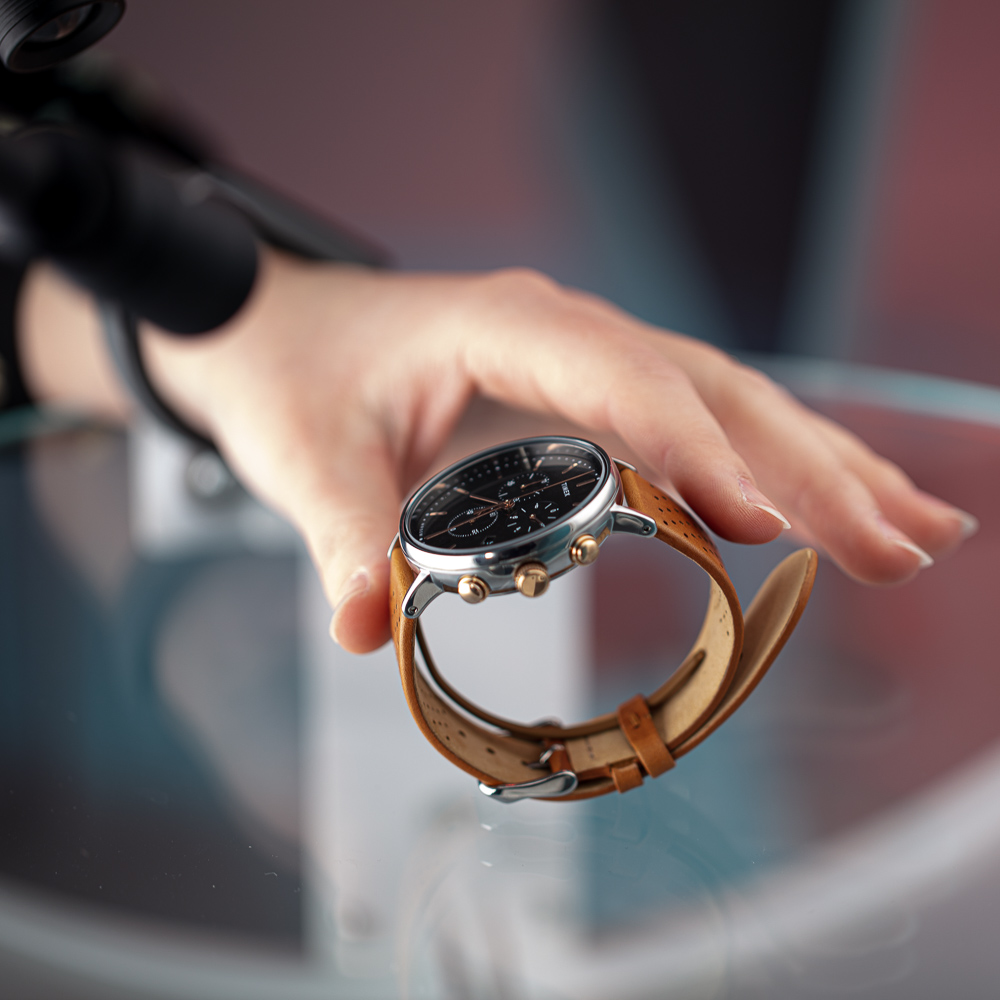 Drive brand awareness with consistency
Use our predefined templates to etch yourself into the minds of your customers by creating high-quality photos of jewelry with a consistent look & feel. Let your brand's style shine through in every jewelry shot and video.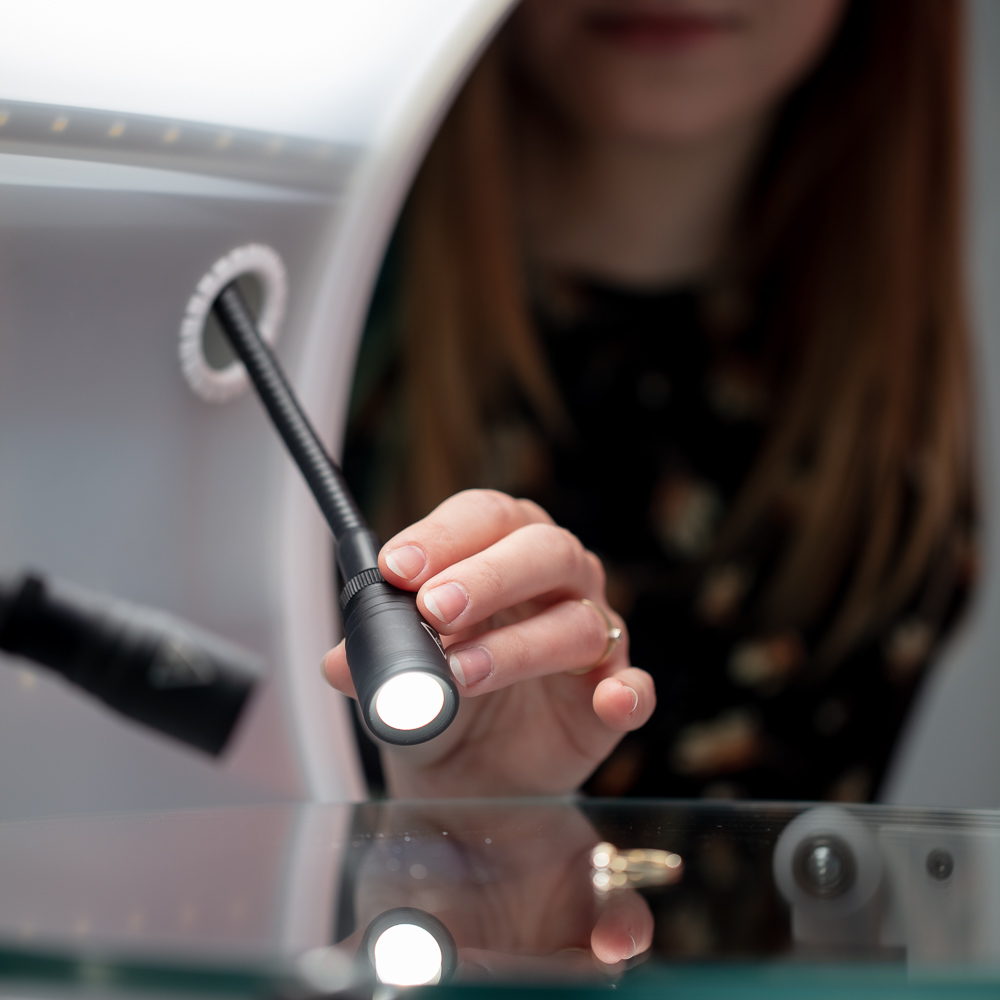 Adapt the solution to your needs
Orbitvu solutions can be perfectly tailored to your jewelry photography needs. Our devices offer complete creative control with an interface that can easily adapt to your skill set. 
Try our black, transparent, or white turntables, light diffusers, and jewelry stands that are automatically removed from the image in post-production. The complete control of light reflections ensures that your jewelry is always in the best light.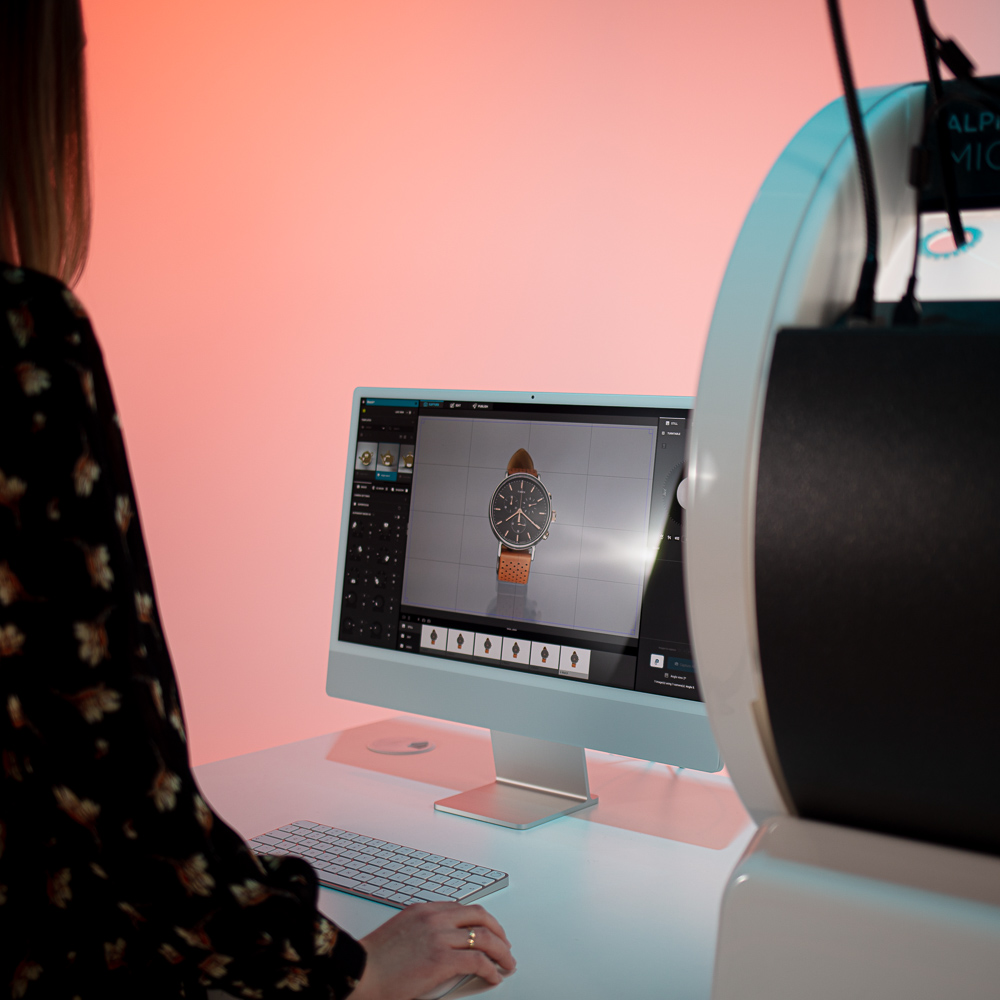 Support your staff in tedious, time-consuming tasks
Our solutions are designed to facilitate the work of everyone involved in product photography, whether photographers, operators. Orbitvu's automation and functionalities offer optimal work comfort and convenience for your staff across the board:
The software guides inexperienced operators in creating outstanding content
The solutions offer functional flexibility for photographers who want to be more creative
An ergonomic PC stand with an embedded screen makes the operator's work more comfortable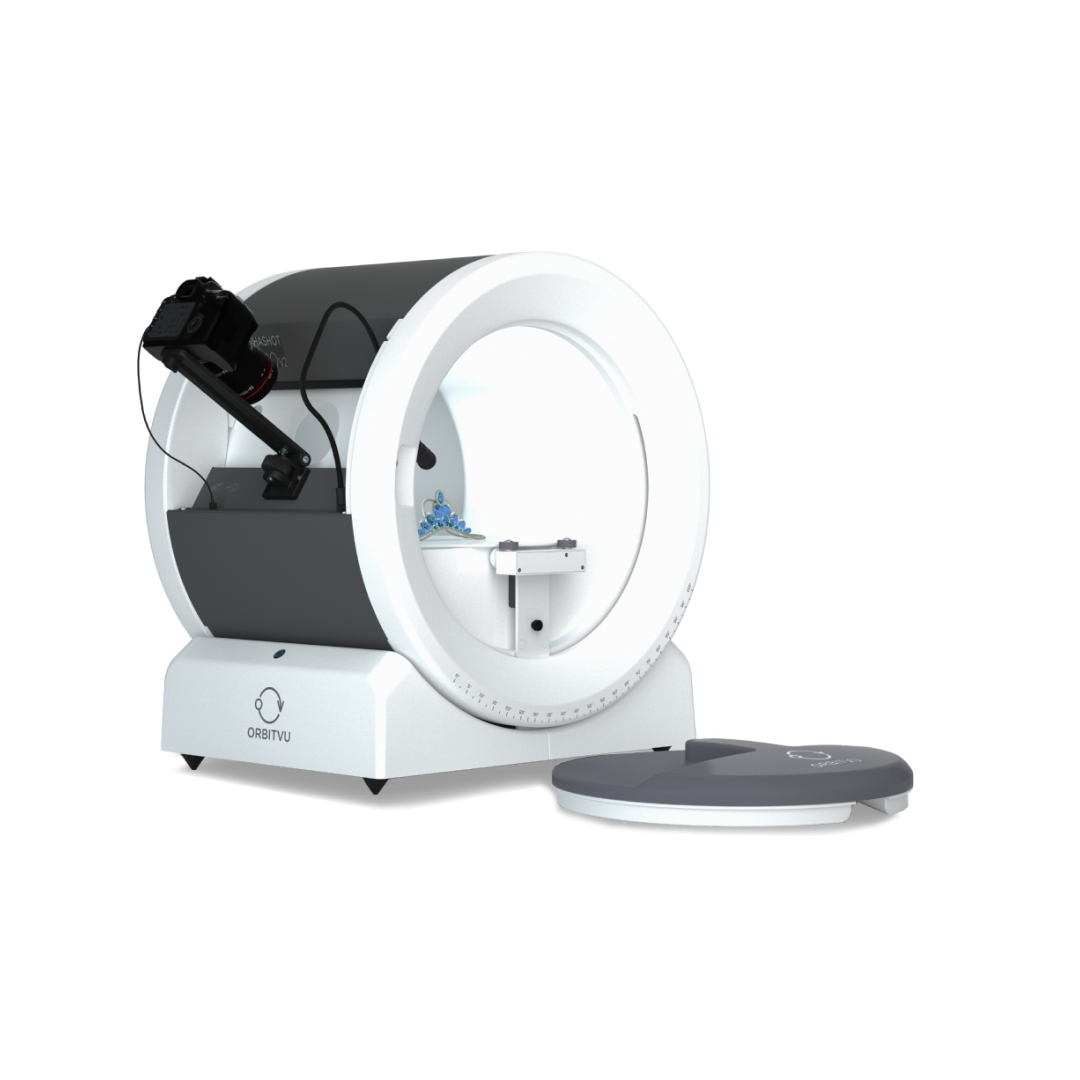 Get a dedicated device for your jewelry business
Jewelry photography is unique and presents its own set of demands. But worry not because Orbitvu's dedicated solutions for Alphashot Micro will help you streamline your production processes and create exquisite jewelry content.
Check out the remarkable results of automated jewelry product photography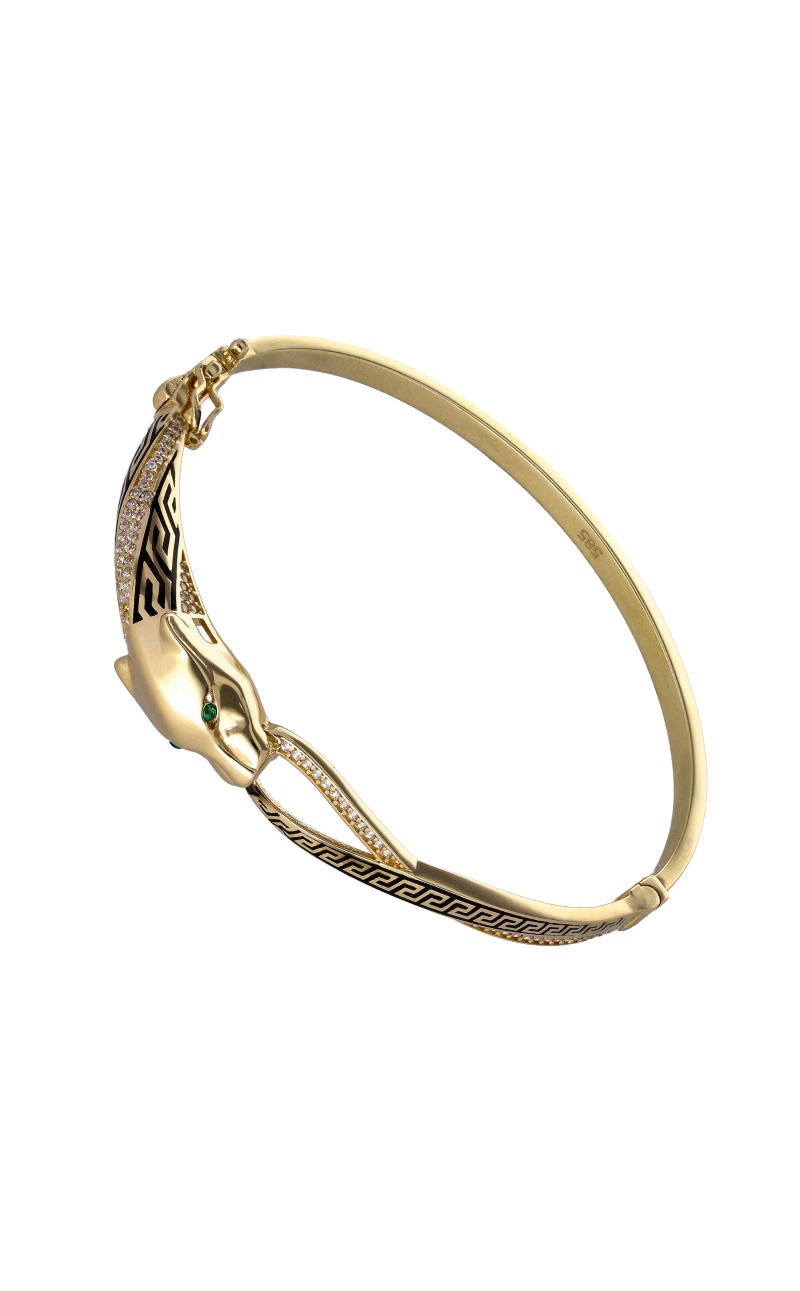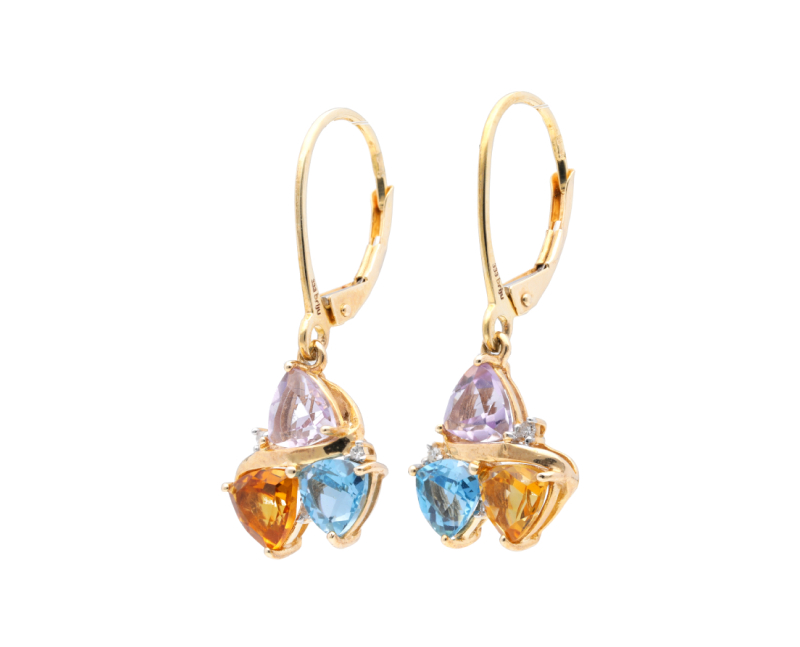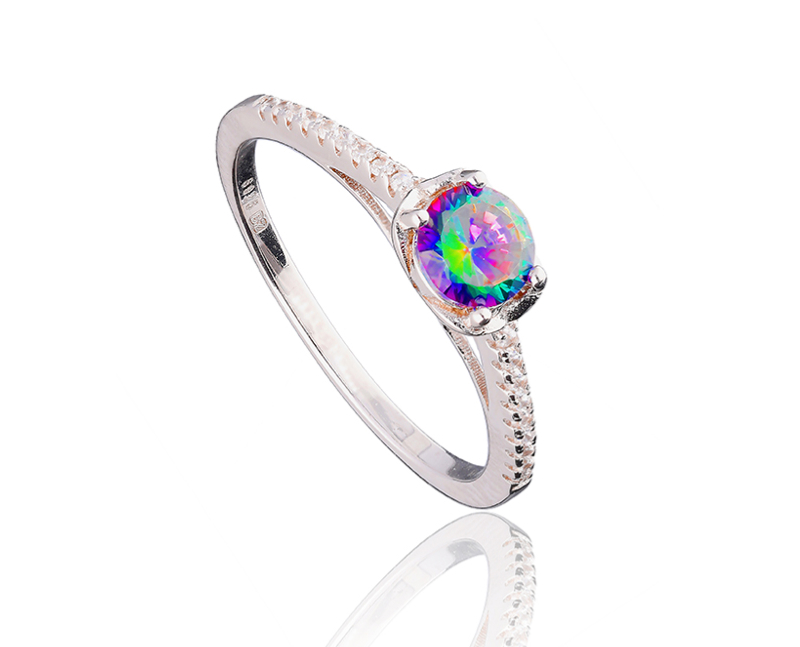 Meet the dedicated Orbitvu device for jewelry product photography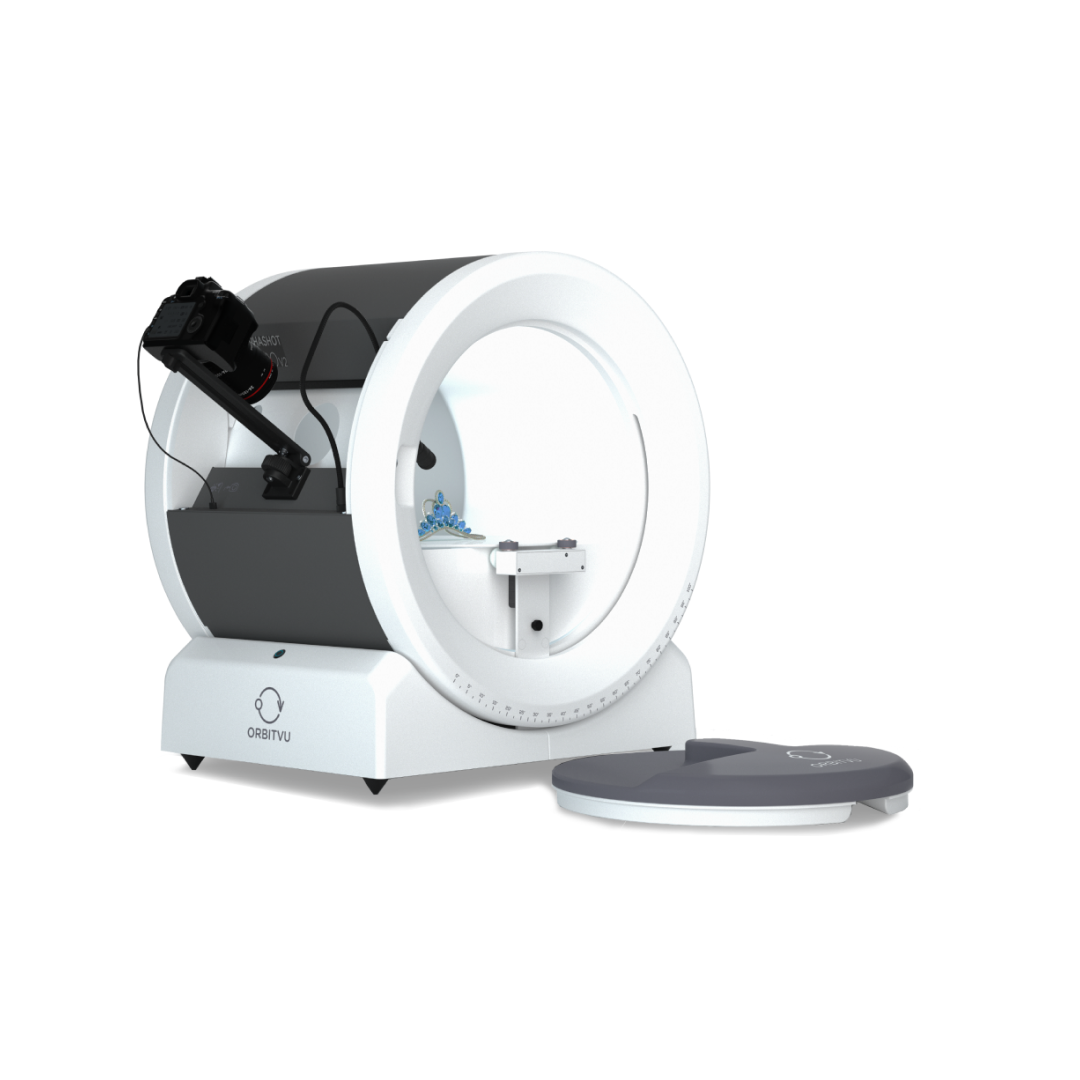 Alphashot Micro
Dedicated to automating content creation of jewelry and other highly reflective products, Alphashot Micro expertly captures glossy or clear surfaces. It's the ultimate solution whether you need jewelry stills, 360° spins or videos.
See how simple jewelry product photography can be
 
Software & Hardware
The seamless integration of our proprietary software and hardware automates your image production without sacrificing any quality, control, or creativity.
Complex lighting setup
Moveable LED panels and spotlights for seamless lighting of reflective products. Brilliance LEDs for additional sparkle in gemstones.
Side and inner reflectors
Specially designed panels that offer better control over contrast levels.
Interchangeable tables
Capture your products on white, glass, or black tables to create different contrast environments.
Frequently asked questions

 
How much does jewelry photography cost?
How do you make jewelry sparkle in photos?
How do you photograph jewelry without reflections?
How do you photograph rings, necklaces and jewelry?
How do you photograph watches?
Which camera is best for jewelry photography?
How do you edit jewelry pictures?
How do you make a lightbox for jewelry product photography?
Streamline your
product photography with Orbitvu
You already know which solution is best for your business?
You're not sure which Orbitvu solution fits your business needs best?