Streamline content management with Orbitvu SUN Cloud
Orbitvu SUN Cloud is a SaaS cloud platform that enables you to seamlessly manage, share, and distribute your product content. It allows you to easily create product tours that combine high-quality 360° spins with hotspots, images, and videos. Think of it as a product-oriented DAM on steroids.
See how easy content management can get with Orbitvu SUN Cloud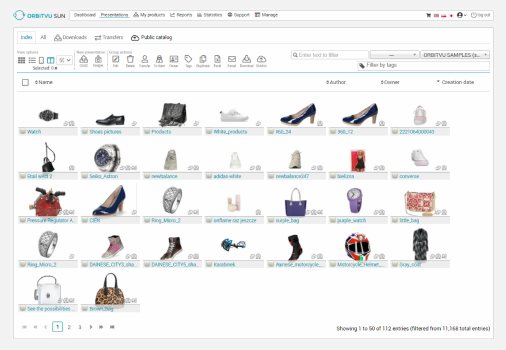 Upload and manage content hassle-free
Orbitvu Station can publish content directly to Orbitvu SUN Cloud 
If you prefer to upload your content manually, you can also easily do it from a local disk.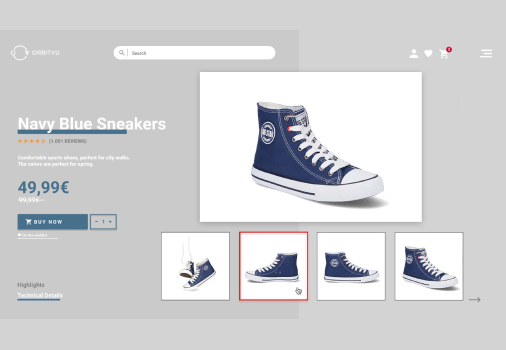 Distribute your files at the speed of light
Thanks to Orbitvu's ecommerce plugins, the content is automatically linked with a specific product in your e-shop.
If needed, Orbitvu SUN Cloud provides an API which can be used to integrate with your e-shop or any other service (PIM, DAM, etc.). The platform also uses a Content Distribution Network (CDN) to deliver content directly to the location of your customers.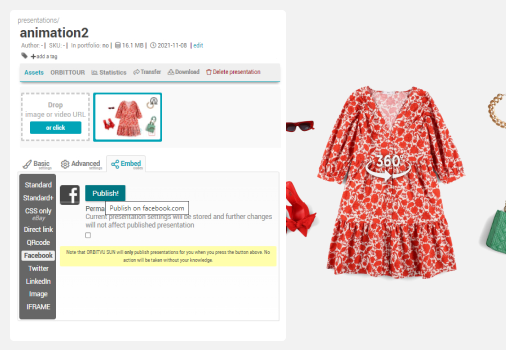 Easily share spins, photos, and videos
Orbitvu SUN Cloud provides social media-friendly links which can be used for direct publication on Facebook, Linkedin, or Twitter.
You can also use embedded codes to put product tours and spins directly on websites or in email communication.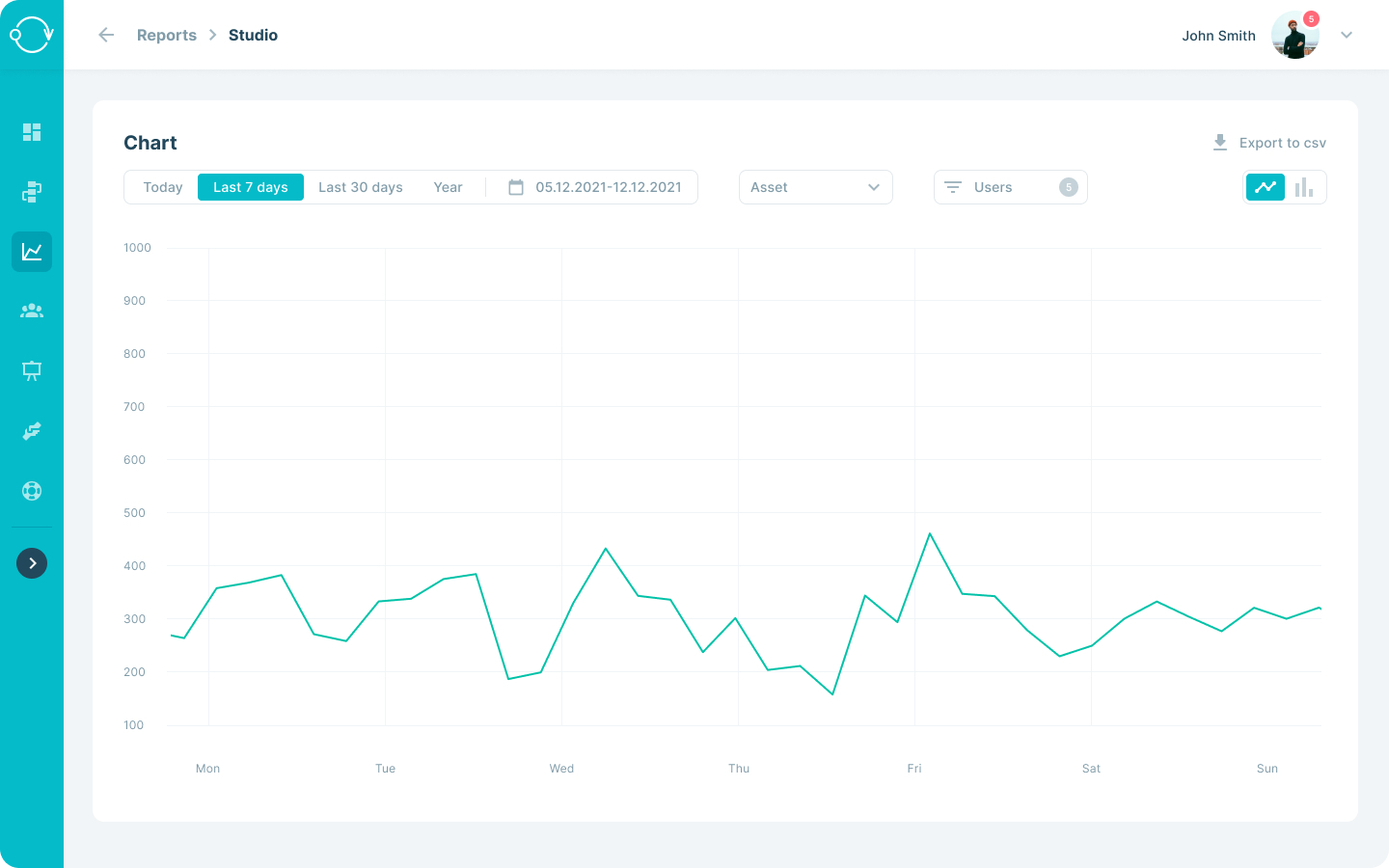 Measure your team's performance
Orbitvu SUN Cloud seamlessly integrates with the Orbitvu Station software and collects usage statistics per users and workstations.
Try out the software yourself and discover how it can help your business
You already know which solution is best for your business?
Benefit from the magic behind Orbitvu Viewer: Our 360°/3D product spin viewer
Orbitvu Viewer is our state-of-the-art viewing application that seamlessly integrates with your e-shop and will help you showcase your products with details on any device, in your style.
Meet Orbittour: Our revolutionary product tour editor and viewer
There's nothing more engaging than a product tour. Combine 360° spins with hotspots, pre-defined views, images, and videos to best present your product. The tour can play on its own, or be an interactive gimmick.
Product tour editor

Effortlessly create advanced product tours with 360° spins. Based on the same HTML5 technology as the product tour player, the editor gives you a "What You See Is What You Get" experience.

Customizable user interface

Adapt colors, hotspots, text size, and other elements according to your specific requirements. 

Hotspots

Add clickable hotspots with text descriptions and detailed images or videos to better showcase specific features of your product.

Additional content

Acquaint your customers with the product by adding extra images or videos in the thumbnail section.

Pre-defined views

Highlight the details by saving specific views to thumbnails. Once the user clicks on it, the product will position automatically and its description will pop up.
Try out the software yourself and discover how it can help your business
You already know which solution is best for your business?
Learn more about our other software solutions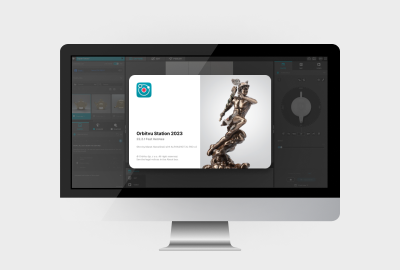 Orbitvu Station is our product photography studio software. It allows you to get content online quickly and effortlessly thanks to fully controlled lighting, turntable, and camera. The software automatically removes the background, does image post-production, and lets you publish to multiple locations for any purpose.
Go to Orbitvu Station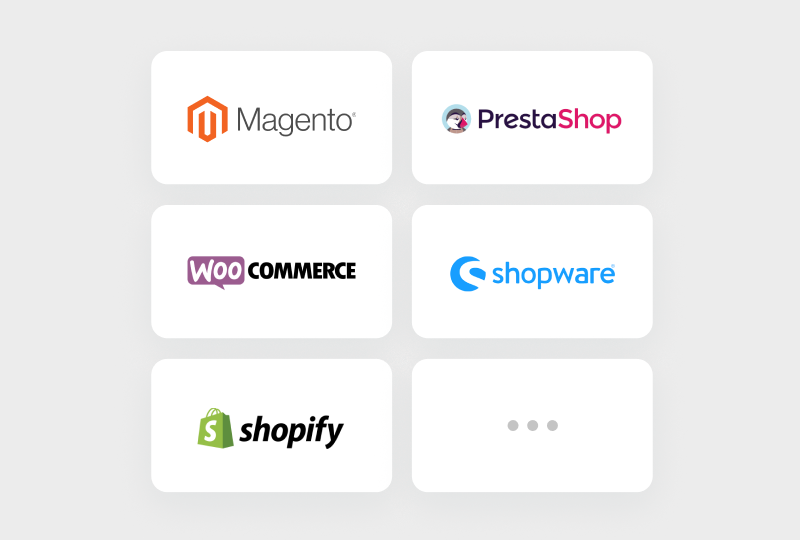 E-commerce plugins complement the Orbitvu Product Teleporting mission and allow you to get product content automatically delivered to your e-shop. 
Discover Plugins