Product photography
27.01.2020
8 min
Automate to elevate series: shooting white products on a white background
Photographing a white product on a white background is something many eCommerce businesses struggle to get right with their product photography! For many photographers white on white photography is a daunting, if not impossible, task. However, while there is a learning curve to the technique, shaping light and problem-solving this can be fun and with the use of automated photography the challenge is easily solved!
In our Automate to Elevate video series – we discuss the product photography tools needed to compete in today's competitive eCommerce world to elevate your business imaging workflows and ultimately your bottom line. By elevating your product photography productivity; and the quality and consistency of your product photos, you'll be able to elevate profits thru high-quality product images and the ability to post better digital assets about your product, so your consumers can make more informed buying decisions.
In each Automate to Elevate episode we take a different aspect of the product photography workflow and talk about the different tools and features that Orbitvu's automated product photography systems have as they relate to specific things that may be a challenge for some photographers. Orbitvu's automated product photography systems aim to help product photographers be more productive, create higher quality product photos more consistently for your webstore. This episode will focus on shooting product photos of a white product on a white background – something that a lot of our clients come to us for as it is something they struggle to get right – a white product properly lit and exposed so it displays well on a product photo with a white background.
What do photographers use for white background?
First it's important to understand how you or photographers have traditionally set-up for shooting white on white photography.
Product Photography Demonstration of Shooting a White Product on a White Background with Automation
In this episode Mark, Orbitvu USA's Managing Director and Diego, Orbitvu USA's Technical Director, demonstrate how to quickly and efficiently photograph white products on white backgrounds, with Orbitvu. They use Orbitvu technology to shoot a white product, light it in what they think is the correct way and automatically remove the background and add a digital white background for a great quality image that is possibly a web-ready image of your product for your webstore.
The Orbitvu USA team use the ALPHATABLE, a flat-lay product photography system to shoot a white product, in this case a men's white dress shirt, to show the imaging process and how quickly Orbitvu systems handle shooting an image of a white product on a white background, by optimizing the light and exposure, with one click, so that it automatically removes the background and then adds a digital white background again for optimal results.
You can see a live view of what the camera sees on your screen. In this system the camera is mounted up top and shoots straights down; and it's lighting setup has 5 segments, providing photographers lots of lighting control. On the left-hand side of the Orbitvu Station software panel are all the camera settings and lighting settings, that a photographer can use to optimize their set-up, the way they would like, with just a click. The camera and lighting settings can all be saved and templated, so if a product needs to be shot multiple times, a photographer can recall the template and not worry about remembering exactly what all the lighting and camera settings were. The software automatically brings the saved settings back up and again you'll get very clean and consistent results. In this way, an Orbitvu product photography system is very easy to use and very very productive for even beginner photographers!
The product image is captured very quickly of the white dress shirt and the background is removed automatically – don't blink it's instant! A preview of the photo is loaded with the background removed and very quickly you can see how the product image will look as shown in the image below.
How do I get a white background on my photos?
When you're ready to export the product photo, you can set the background color and any margins to crop areas within Orbitvu's integrated editing software. There are many options to create templates on the output side as well. With an Orbitvu automated product photography system to get a product photo with a white background you can apply it digitally, using the color palette in the editing software – typical code used for a pure white background is: #ffffff.
Looking closely at the final image with Diego's settings, you can see the detail of the white dress shirt that the Orbitvu USA team shoot. The product image clearly shows the stitching, buttons, label and as you move closely to the edge you can clearly see the separation between the product itself and the digital white background. A side issue in many cases when shooting a white product is you'll get something called chromatic aberration in your product photos – where you'll see a very thin pink or blue line that runs around the edge of the product and typically has to be addressed in post editing. But, as you With the Orbitvu technology we don't have that issue at all. This really simplifies and shortens the product imaging process for shooting a white product against a white background – making it a much more productive and efficient imaging process, with very little to no editing needed in post processing.
Final Product Photos from Video Blog Photo Shoot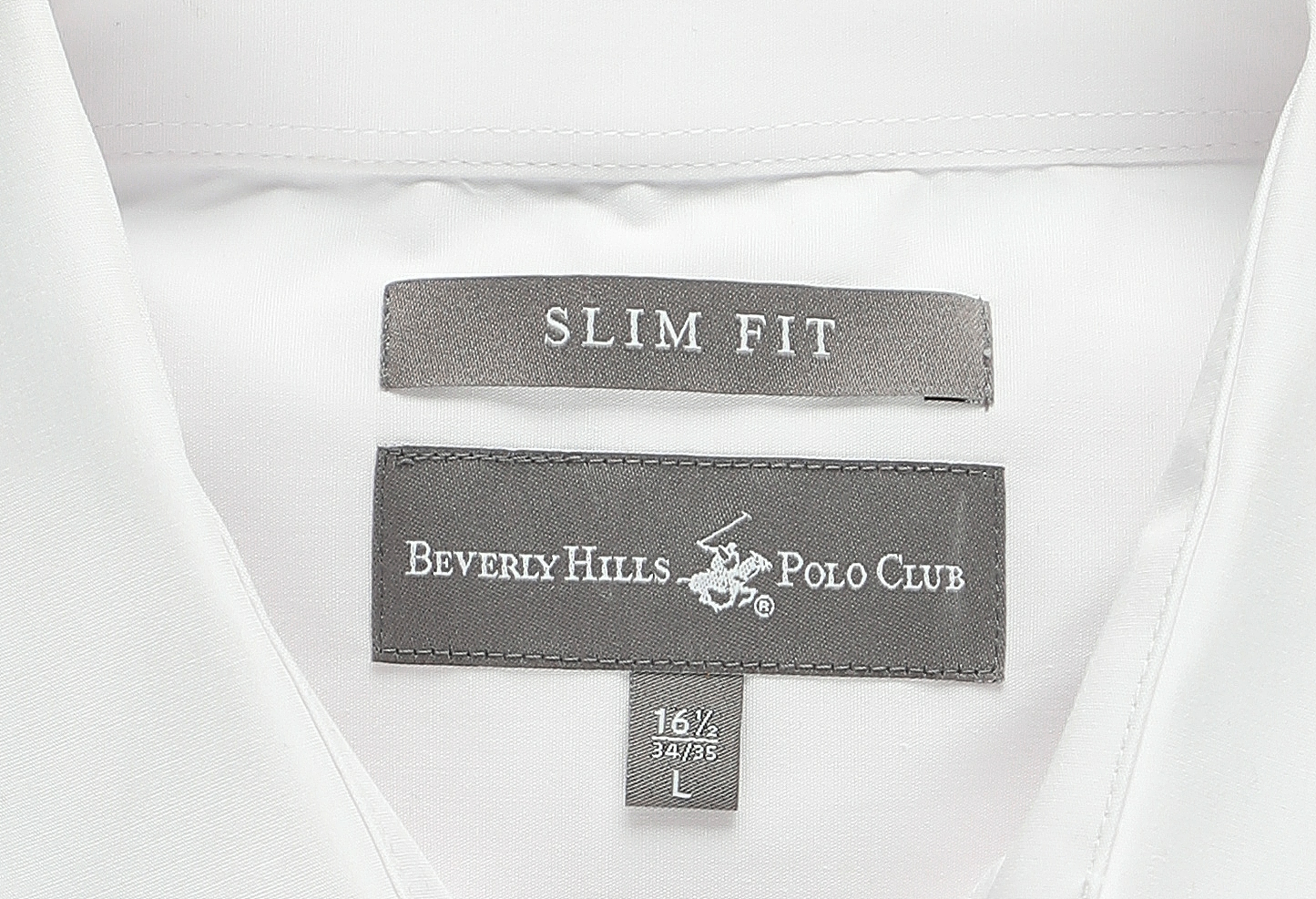 Product Photos of White Products on White Background from Sample Gallery
Discover our clients success stories
Look out for more educational and technical videos, where we'll feature other product photography technologies to address some of the imaging workflow issues and challenges product photographers face in today's fast paced eCommerce world to have faster image productivity and consistent quality.