Case Studies
01.12.2021
8 min
How to photograph artwork – a case study
Artwork photography is art in itself! Artists spend hours if not months to produce beautiful work for the world to enjoy!  Whether they paint or draw, use watercolors or acrylics –every artist then has the dilemma of how to share their masterpiece with the world so it can be sold. 
According to the Art Market Report 2021, global sales of art reached an estimated $50.1 billion in 2020 and while sales dropped overall due to the pandemic closing down many live events, aggregate online sales reached a record high of $12.4 billion, doubling in volume from 2019. This is key for all artists and art gallery businesses. Even on a basic level they need to be able to show a picture of their artwork to a potential customer, if they can't see it in person.  The best and easiest way to do this is to show artwork (i.e. their product) in a digital gallery on their website. 
Another issue is if an artist wishes to reproduce their work in print, they need high-quality images that capture the smallest of details accurately within a piece of work.  Many customers can't afford the high-price tag of original artwork so being able to sell prints gives artists more opportunity to sell their work.  However, this relies on artists being able to provide a printer with a high resolution, accurate photo of their artwork, from which a printer can re-print.
These are the issues that artist MB Andrews from Atlanta, GA was faced with.  When the pandemic struck, not being able to have people in her studio, the importance of photographing artwork was more important than ever.  In fact, like many businesses she had to transform herself into the digital ecommerce world.  The Orbitvu USA team invited MB to their 3000 sq. ft. training photography studio for a test shoot to understand the challenges of photographing artwork and see how automated photography could help her, other artists and art businesses photograph artwork.
How to photograph artwork with an automated photography solution and which photo studio set-up's worked best
Two Orbitvu photography studio set-ups were used during the test photoshoot.
Photographing artwork using the Alphadesk
The flat surface of the Alphadesk allows small pieces of artwork – upto 28 inches x 33 inches in size, to be laid on the table top and be photographed from above to capture the entire painting. For larger pieces up to 112cm x 165cm the Alphatable is a great alternative as it has a larger imaging area to work on.
Photographing large artwork in the Fashion Studio
The Fashion Studio was the perfect size for MB's larger pieces of work – her website describes her work as "monumental in size" – therefore it was only fitting to use the most "monumental" photo studio setup available on the market today! The pin board accessory was one option to hold up the work however, the pieces of artwork in this case were much larger than the board so this was not a suitable option for these particular pieces. Artwork up to 38.5 inches x 58.5 inches can be photographed using the pin board accessory in the Fashion Studio or Alphastudio XXL. However, in this case an empty roll from backdrop paper was used to pin the artwork to and a piece of wood to hold it down to keep the piece in place during capture.
These two photo studio set ups were great for the various sizes and type of artwork MB had. Both studio set ups helped resolve the following issues with photographing artwork. 
Natural light vs Artificial LED lighting for photographing art
Hiring a professional photographer was expensive so MB photographed artwork in her studio which has lots of natural window light, and a neutral colored wall. However, she was dependent on natural daylight and this produced consistency issues in terms of the quality of image produced. Natural light also affected color accuracy in her paintings. She tried switching her smartphone camera to a professional camera. She also bought artificial lights to help resolve the quality issues with regards to color accuracy. While, this helped her to photograph her artwork and get an image onto her website; the image did not accurately represent her masterpiece, as seen in the images below. See the difference – the second image shot using Orbitvu is much more crisp, and more accurate in terms of color matching the original work.
Create new artwork using the motorized digital camera lens
With Orbitvu's photo editing software – Orbitvu Station, you can also create additional artwork from a captured art photo. The software lets you cut out sections of the photo to create a new photo. This is the easiest and quickest way to create new artwork. The best way, however, is to use the motorized digital camera lens to zoom into details on a painting from the software directly, and capture a new photo, to create a new image for a new piece of art.
Artwork Reproduction
The reproduction quality of printing a piece of artwork with a photo captured with Orbitvu was amazing! For this part of the test shoot, we exported the art files in various format for MB to take to a printer and have her artwork printed. She printed in different sizes and types of paper to truly test the quality of the photo. This for MB was the true test to making sure the quality and integrity of her artwork was not lost in the process. Having a good-quality, accurate photo of her artwork, opened doors to reproducing her artwork in print, and the opportunity to sell reprints of her artwork, for more customer to enjoy.
Photographing Artwork with an Orbitvu Solution – conclusion
The Orbitvu USA team were able to solve several issues for MB and help her learn how to properly photograph artwork to produce accurate and very crisp images of her art products.
Maintaining consistency in image quality
By creating templates for camera settings and lighting setup, allows every artwork photoshoot to have the same lighting setup, and be photographed with the same camera settings to produce a consistent looking, high-quality digital image for each piece of artwork, for website or reproduction.
Maintaining color accuracy
Color accuracy is important to keep the integrity of the artwork when reproducing in print and for showing work digitally so customers can make informed purchasing decisions
High quality images with high resolution
Photographing art, with photos that captured the fine details within her paintings was important for accurate reproduction of her artwork.
Shooting flexibility
The flexibility to photograph all sizes of artwork was important for this artist as her work varied in size and to be able to capture the entire piece in one capture was key.
Creating more artwork
A bonus! The ability to create more from original artwork using ORBITVU's image editing software – Orbitvu Station, provides the opportunity to create and sell more product.
In conclusion, photographing artwork with Orbitvu lets you do it faster with accuracy and consistency; and gives you the flexibility to create more! To learn more about photographing art, book a demo.
Got questions? We'd love to hear from you. Send us a message and we will respond as soon as possible.
Articles you may also like
News
22.12.2021
5 min
Orbitvu Station 21.3.0 "Fresh Apple" with Apple silicon M1 support is released
The newest version of our photography automation software, Orbitvu Station, has just hit the market. With the 21.3.0 "Fresh A...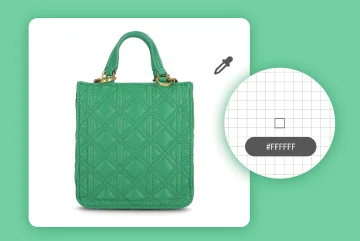 Product photography
08.11.2021
20 min
The best solutions for white background products – a guide
White background has won the hearts of e-commerce businesses. This is clearly visible from the statistics presented by retouc...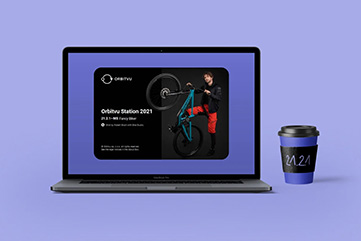 News
20.10.2021
5 min
Orbitvu Station 21.2.1 – revised & ready to use
We all waited for the release of Orbitvu Station 21.2.0 "Fancy Biker" last summer. Now the software gets a revision edition i...