Case Studies
22.07.2020
5 min
In this video user story, Jason McClain the Vice President of Marketing at RefrigiWear tells us how Orbitvu's range of apparel photography systems have helped speed up and configure the types of product images RefrigiWear use for their workwear fashion products, including clothing, footwear and accessories.
RefrigiWear makes clothing and apparel for people that work in extremely cold conditions, for example people who work in the food distribution industry – people who bring food from the processor to our dining tables – so they're working in extreme conditions; working in freezers or coolers with temperatures as low as minus 60 degrees. RefrigiWear provides the clothing, from headwear to footwear – gloves, the overalls, bibs, jackets and base layers – all the personal protective gear these workers need to stay protected while working in these extreme conditions.
In the past they used photography studios for apparel photography with inconsistent studio lighting setup. They would spend a lot of time not shooting with the camera, but instead setting up the lights or taking pictures over again because something was not quite right and then having to reset and adjust studio lighting for high visible clothing to dark apparel – therefore going into a photography studio was laborious! With Orbitvu there is a lot of variety in the types of product photos they can shoot; from capturing ghost mannequin images, to shooting on- model, to shooting smaller hardgoods such as footwear. This flexibility plays an important factor on their photoshoot to make sure they produce high-quality images, with little post-production.
From flat lay to ghost mannequin to on-model clothing product photography – Orbitvu let's us do it all!
Over the last few years RefrigiWear have used several of the Orbitvu products, the Alphastudio XXL, the Alphashot XL, the Alphatable flat lay apparel photography system and now the Fashion Studio – it all depends on what type of clothing product photography they are shooting. If it is a small product, like footwear they like to use a tight product photography studio space or if they are using a model then they use a system that will let them capture full body shots. The use of Orbitvu's automated apparel photography systems has really sped up their time to finish a clothing product photography shoot and helped them with the configuration for the type of product images they need to take for their online store, from a 360 degree rotation image of a boot to shooting different angles of a glove, from shooting ghost mannequin – there is a lot of variety in the type of product photos they can shoot by using the Orbitvu products.
There are several elements about Orbitvu's apparel product photography systems, that help RefrigriWear run a more smoother photoshoot. The first and most important is the consistent studio lighting, from above, behind, or front. With traditional studios this was the main problem they ran into – getting the right lighting setup from one type of product to the next. With Orbitvu, the lighting is fully controllable from the software and user just have to adjust the sliders to get the right level of light depending on the product. The user interface is very user-friendly and makes light adjustment so easy. This helps them get quality images they need and take multiple shots with different settings– so they can choose the image with the best lighting for the different type of products they have. To photograph clothing and in particular workwear fashion apparel, there are many elements that require different lighting setups, to allow for such things as reflective surfaces i.e. reflective tape or high-vis lines or high vis colors like neon yellow. Therefore, set-up in a traditional studio could take them up to an hour just to set up from a black product to a high-vis yellow product. Orbitvu's product photography solutions have flexible lighting and camera control and this allows RefrigiWear to play with the options and adjust the variables for fast setup to shoot one type of product to the next, quickly.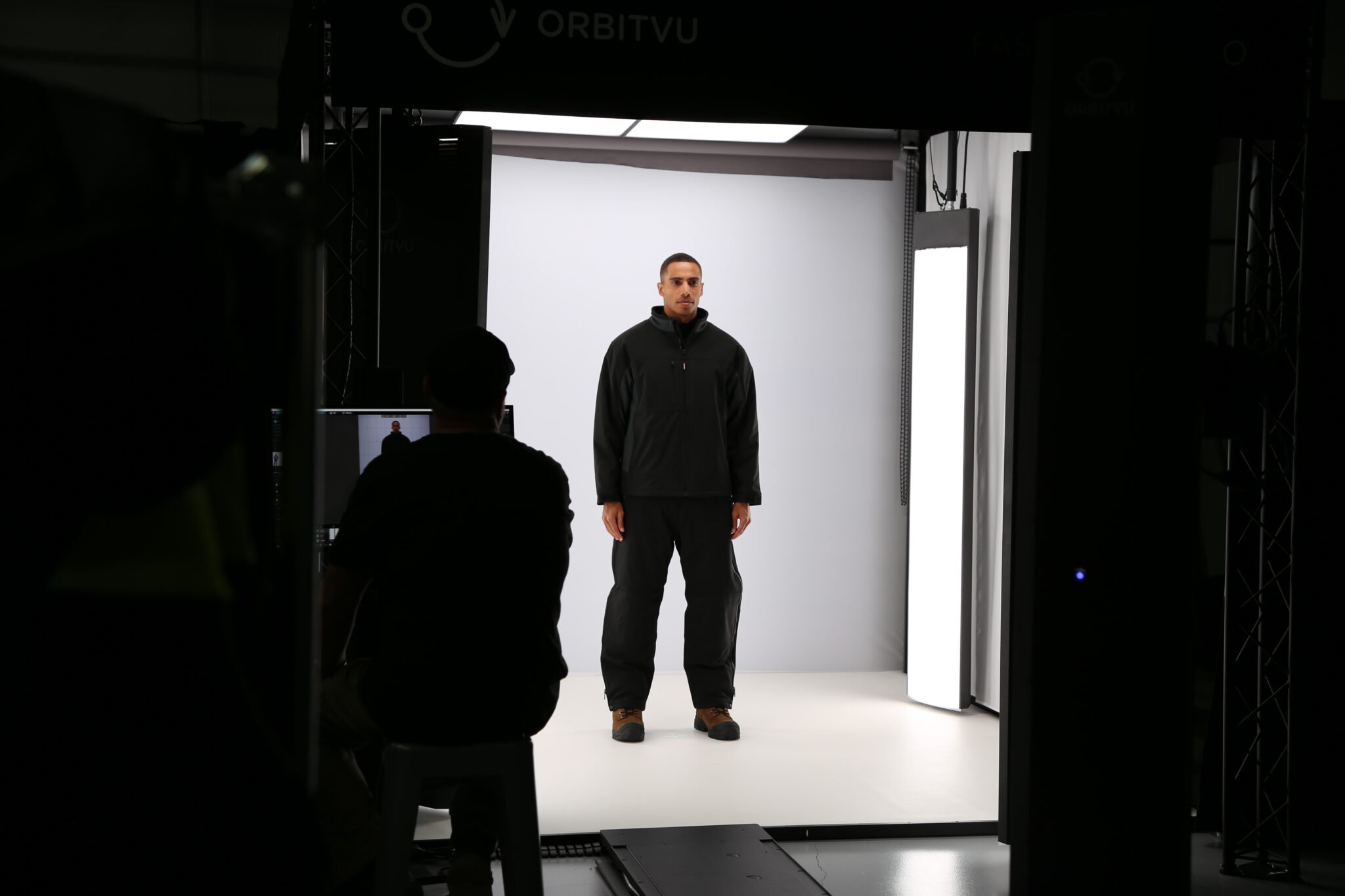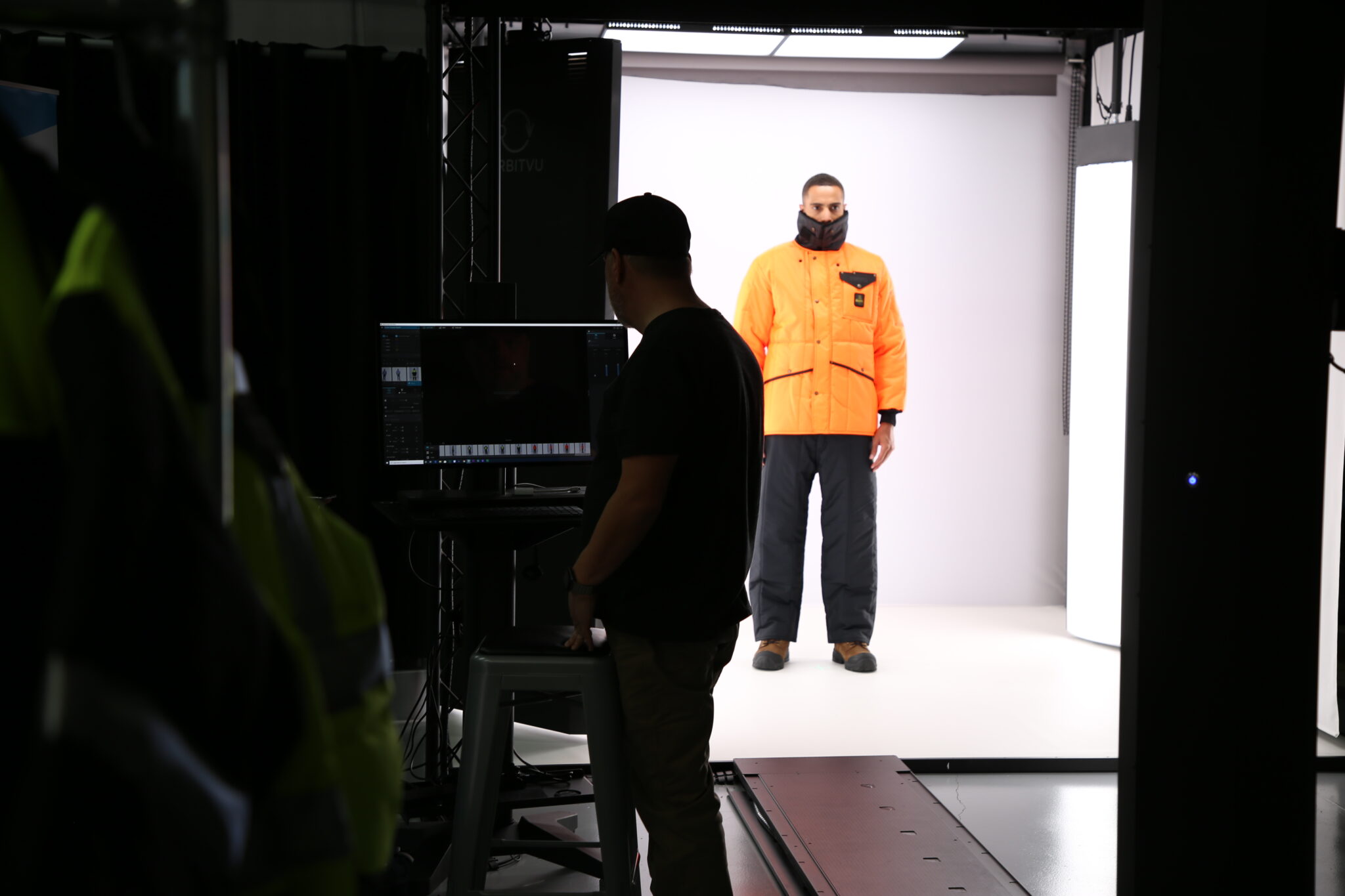 Jason recommends any type of company that needs images for a fixed durable good, whether it is a beverage, jewelry, fashion, candles or furniture, they need to seriously look at Orbitvu products because time in studio will be cut in half and post-production time will be cut by more than half because editing, like background removal is done at the time of the shoot. Orbitvu products allow you to save time and money and still get high-quality product images you need.
To view the Orbitvu Photography Systems, including the Fashion Studio book your demo using the button below.