The new version of Orbitvu's all-in-one product photography software hits the market this March. It's good news for product photography professionals, as the new release is packed with features and improvements that add capabilities, increase compatibility and make photo workflows easier.
To give you a glimpse of what to expect, we invite you to a tour of the new Orbitvu Station 21.1. Let's see what has been added and changed.
New features
Reflection effect
As a flagship development arrives the new reflection effect to make your photos even more attractive. It's available in the publish stage of your Orbitvu Station workflow and requires only a few clicks to implement.
It works fully automatically. A reflection is added to the product image by digital engineering and doesn't require additional photo editing skills. Save time on beautifying your images in post-production and get them attractive and ready to publish in seconds.
The video below shows how to add the reflection effect and how the reflection effect may look like with jewellery.
Choosing the quality of recorded video
You may remember that to set the quality of the captured video, the camera had to be unplugged and its settings changed manually in the device menu.
These times are past, as the new Orbitvu Station allows you to control the quality of the recorded video directly from the interface.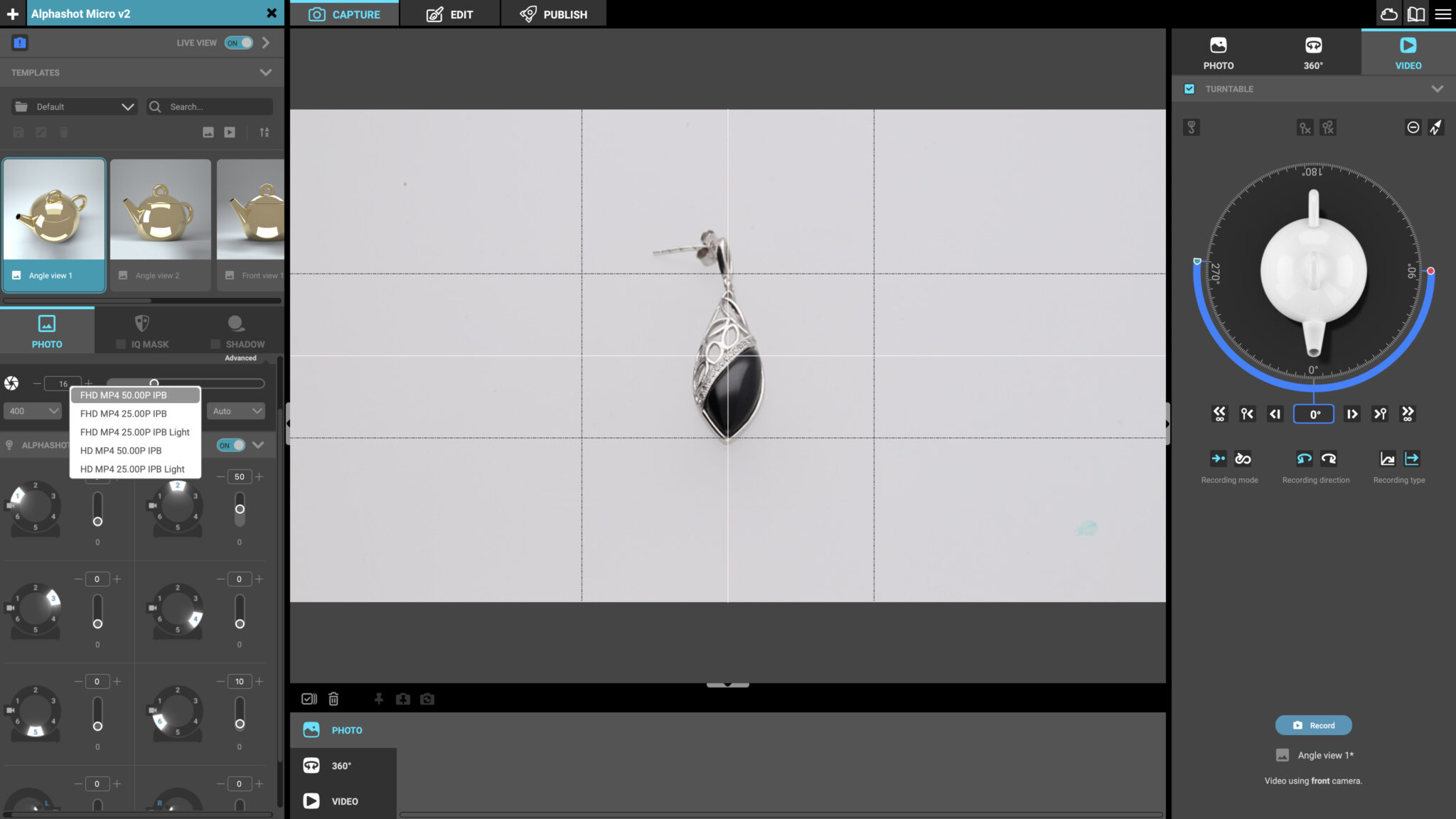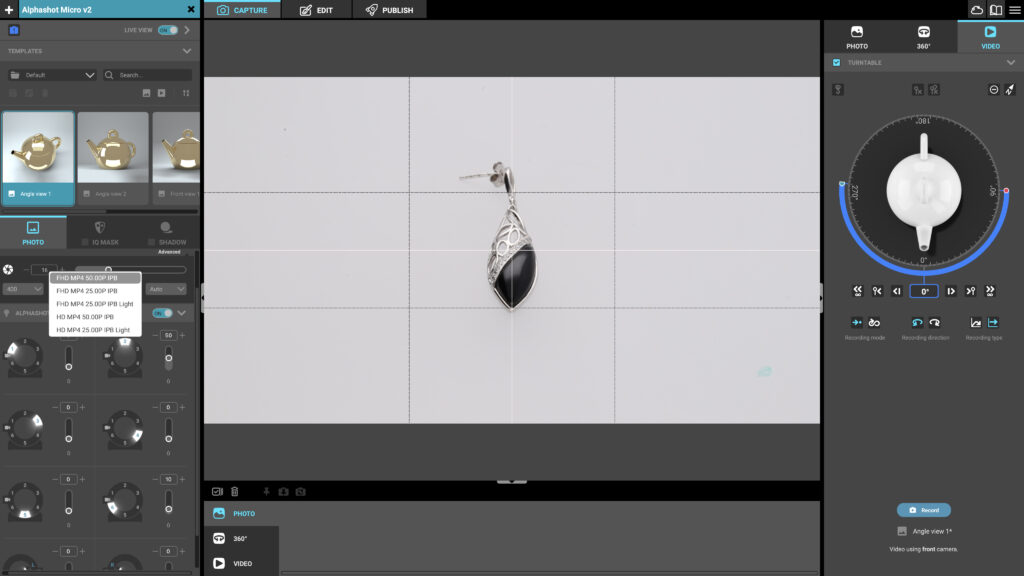 Alphashot Micro v2 compatibility
Our software suite is now compatible with the new Alphashot Micro v2 device. Shooting jewellery has never been easier. New compatibility features have been introduced to the Orbitvu Station interface.
You will be able to control all the lights of Micro v2 from a simple intuitive interface where graphic symbols precisely indicate the various light sources.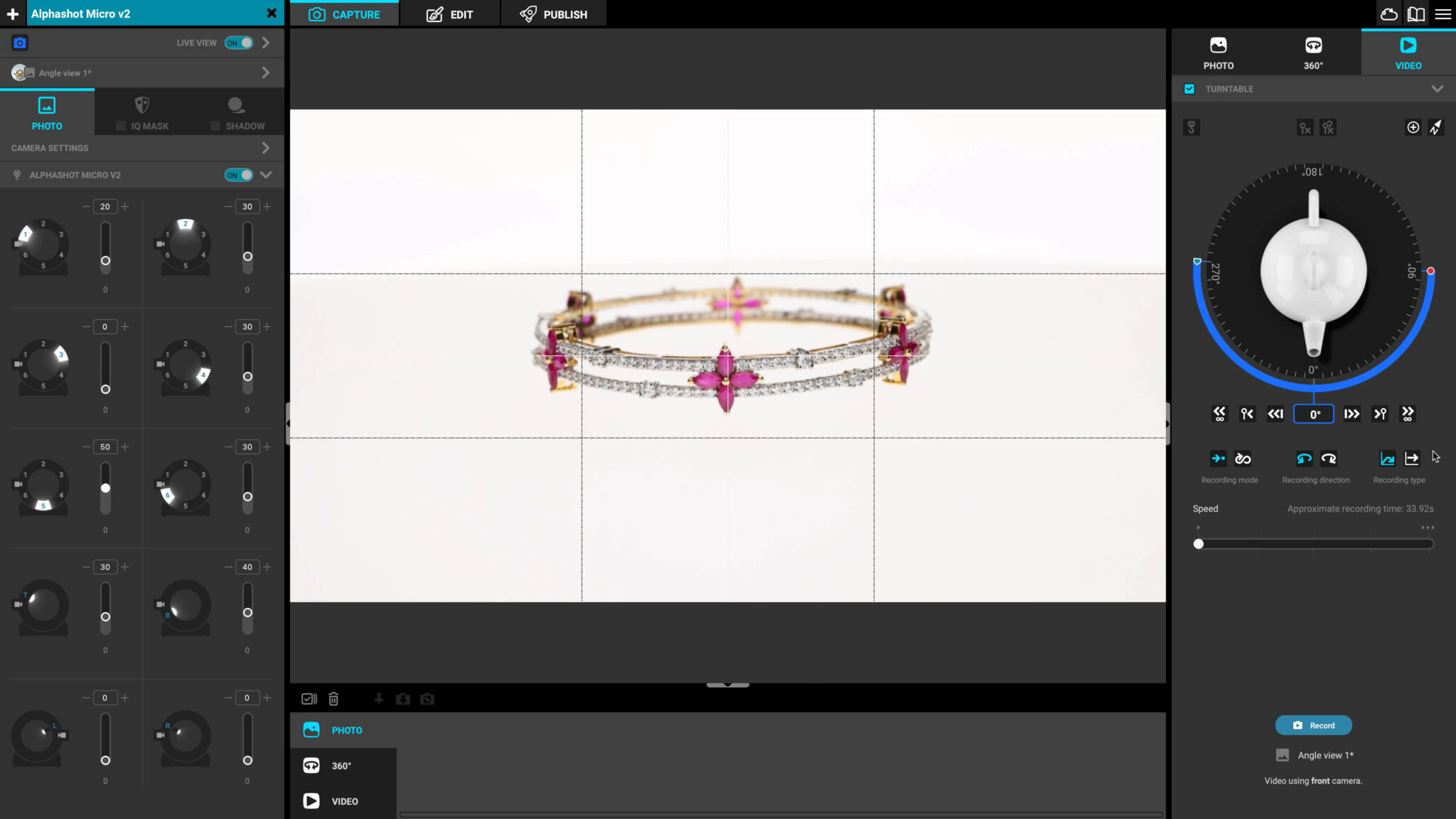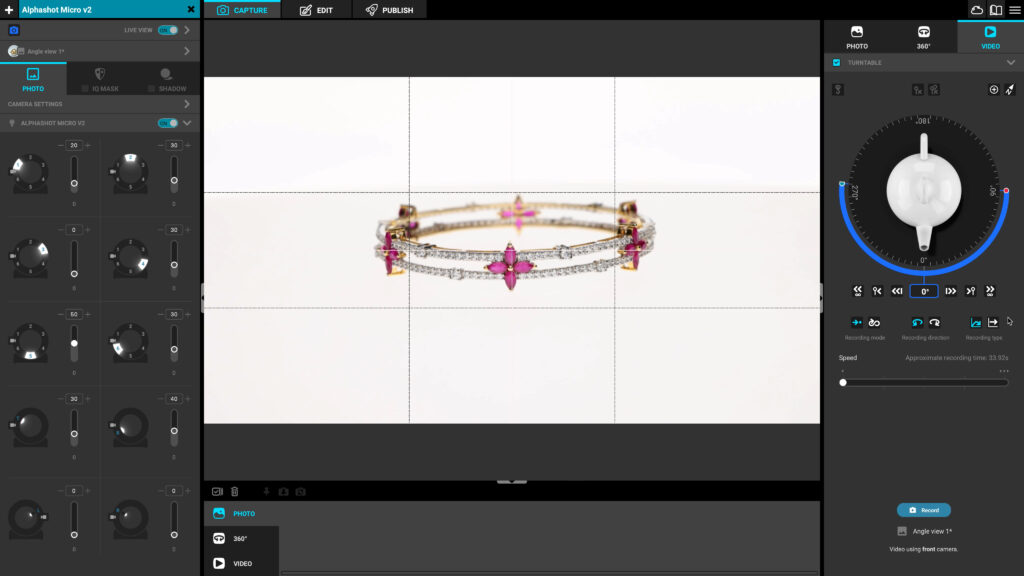 Color temperature control
For all we know, it is crucial for good quality photos to set the white balance correctly. With the new feature in manual white balance adjustment, you will be able to define the color temperature manually.
Just regulate the Kelvin temperature of the light with a slider of high precision and expect your colors to be as faithful as you need. Enjoy the additional dimension of control over all these reds and greens.
Support for Canon R5
The world of digital mirrorless cameras is expanding quickly and in response to its development we have updated Orbitvu Station to support the mirrorless model of Canon – the R5.
Limited Sony cameras beta compatibility
We are approaching a new era of compatibility for Orbitvu Station, as it now enables you to use SONY mirrorless cameras such as Sony Alpha A7R IV.
Please remember that it is still only beta compatibility and it will be subsequently developed in future versions.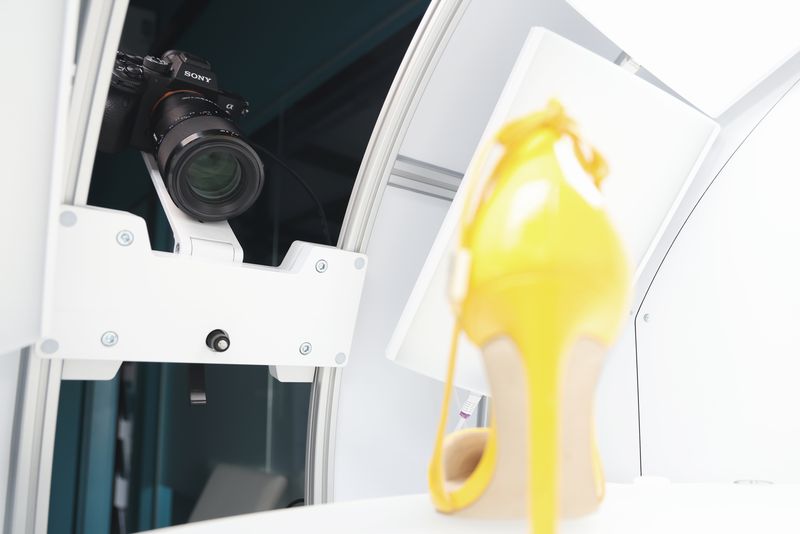 Improvements
Merge of Multi and Still shooting modes
We went a step further to simplify your workflow with Still and Multi modes merge. The modes are now one "Photo" mode and have been reworked, so that you get a smooth and intuitive experience.
You will be able to add a single photo without interfering with the previously set sequence of photos. A special "Single Capture" button will be your way to do this. And why not directly create a template with one photo and the saved angle? It's all possible now.
Redesigned camera list and Live View behaviour
The new camera list section is now more useful. When the tab is closed, you are able to view active cameras and get visual information about low battery level. This means less clicking, quicker reactions and saved space in the left sidebar.
For your convenience, also Live View is now synchronized with the Orbitvu device lights while switching between tabs. You will avoid unnecessary clicks to prevent previewing in the dark. And here comes light!
Keep your last selected template for the next run!
In the new release, your startup gets even quicker. The last selected template is now automatically loaded after opening the session. A few clicks reduced? Oh, indeed, you're now passing directly to the merits of photo production.
Network drives warnings.
For smooth troubleshooting, Orbitvu Station 21.1 now informs users about possible problems with access to the network or issues in connection with the attached devices. It will help you to identify and eliminate the issue sooner.
Publishing with the longer dimension.
We have added a new publish option that makes publishing content easier and saves manual work. With this option on, the photo will be saved/published according to the longer dimension of the item.
This means that the item will be correctly aligned – its longer side will be automatically chosen to be the longer dimension of the photo. Enjoy the automation.
GIF improvements.
The new Orbitvu Station introduces major changes to GIF files. The files will be smaller, more customizable and useful. Among others, with your GIF, you will be able to:
add a background
add a shadow
add a reflection
add a watermark
To make the publication more intuitive, the GIFs are now generated in the 360 publish profile. A good old format refurbished and ready to bring you new opportunities.
Template details.
Templates are very important for the scalability of your product photography process and for the speed of photo sessions. They have now been improved in minor details, so that you find them more useful to operate.
Fixes
Orbitvu Station 21.1 has gone through a complete overhaul of its functionality and all the major issues with software operation have been fixed. This refers especially to:
Improvements to Backlit turntable compatibility.
Issues with inverse height and width values for vertical photos.
Supplying the missing translations.
The Autopolisher crash. This option is now fully fixed and operates smoothly.
Final thoughts
Adding to all our useful and sparkling improvements to the Orbitvu Station experience, we inform that the latest release is available for download free of charge for all clients with an active Support Plan.
If you wish to try our software, but do not have the Support Plan, please activate it in your SUN account or contact our sales forces at [email protected]
Not sure how to use the new features? Check out our manuals.